TDK Mediactive Befriends PlayStation(r)2 with "Casper Spirit Dimensions"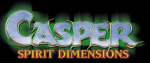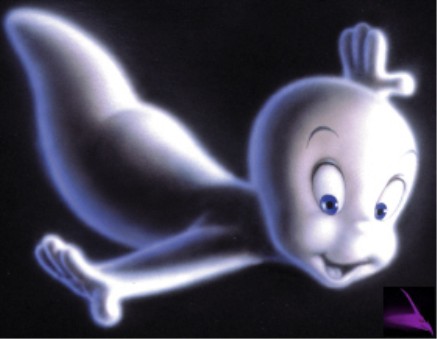 High Flying Action Game To Feature Everyone's Favorite Ghost In Battle Against the Evil Kibosh
TDK Mediactive, Inc. (OTC: TDKM.OB), a global publisher of entertainment software, announced today that it plans to ship "Casper(r) Spirit Dimensions" for the PlayStation(r)2 computer entertainment system in time for Halloween this year.
A sophisticated character-based game, "Casper Spirit Dimensions" combines advanced technological gameplay with content suitable for everyone. The dark and spooky adventure features Casper in a head-to-head battle against Kibosh and his evil minions hell-bent on taking over the spirit world.
"PlayStation 2 presents a new haunt for Casper, and we are raising him to a whole new level by taking advantage of this next generation console," said Vincent Bitetti, chief executive officer of TDK Mediactive. "With incredible graphics and exciting environments, Casper will appeal to a wide age range. The adventurous story will attract younger gamers, and the game's fierce enemies, and challenging battles will draw in a more mature audience."
"'Casper' features a very accessible two-joystick flight model that completely immerses the player from the moment they start the game," said Peter Gould, vice president of product development for TDK Mediactive.
"The guys at Lucky Chicken Games have done a great job working with Ken Fox, Casper's producer at TDK Mediactive, to develop a game that lives up to the expectations of Casper fans everywhere."
About "Casper Spirit Dimensions"
Casper the Ghost is on a mission to save the spirit world from the invasion of the evil Kibosh and his henchmen. Players must successfully guide Casper through a series of mysterious and magical levels, including an eccentric medieval castle, a haunted pirate ship, a spooky factory and a madcap amusement park. Using spectacular flying movements and various energy blasts, Casper will rescue his friends, defeat hordes of evil spirits, and finally confront Kibosh himself.
"Casper Spirit Dimensions" includes the following features:
* Amazing graphics that take advantage of the PlayStation 2 console.
* Freedom of flight to any destination throughout the game.
* Four worlds to conquer: Spirit World, Kibosh's Factory, an amusement park, and Medieval World
* Four outrageous bosses for each world, including Casper's arch-nemesis Kibosh.
* Key pick-ups that will lead Casper to bosses, extra lives, and enhancements of his abilities.
"Casper Spirit Dimensions" for the PlayStation 2 is due to ship October 2001.
About the "Casper" License
In 1999, TDK Mediactive and The Harvey Entertainment Company signed a five-year worldwide exclusive agreement to develop and publish Casper games. The agreement provides rights for titles on PlayStation(r) game console and PlayStation 2 console. "Casper Spirit Dimensions" for the PlayStation 2 console is the second product released under this agreement.
TDK Mediactive shipped "Casper(r) Friends Around the World(tm)" for the PlayStation game console in November 2000.
About TDK Mediactive, Inc.
Southern California-based TDK Mediactive, Inc. is a global publisher of high quality entertainment software for current and next generation videogame systems. The Company's games are based on original and licensed content derived from major motion pictures, video franchises, popular literature and popular culture. TDK Mediactive has exclusive technology and content licenses with Sony Computer Entertainment America Inc., Microsoft Corporation, Nintendo of America, DreamWorks SKG, Universal Studios, The Harvey Entertainment Co., New Line Cinema, Signature Networks, and others.
TDK Mediactive is part of TDK Corporation's global effort to expand its offerings to consumers of entertainment-oriented products.
www.tdk-mediactive.com
About The Harvey Entertainment Company
The Harvey Entertainment Company is a diversified entertainment company engaged in the management and exploitation of branded characters through merchandising, licensing and all entertainment media. Harvey has an entertainment library consisting of over 160 motion pictures and 165 television episodes, including 91 episodes of Harvey Classic Animation. The Harvey Classic brands include, Casper, The Friendly Ghost, Richie Rich The Ghostly Trio, Little Audrey, Herman and Katnip, Wendy the Witch and many more.
www.harvey.com
About Hearst Entertainment
Hearst Entertainment, a subsidiary of the Hearst Corporation, is a leading producer and distributor of made-for-television movies, animated series and reality and documentary programming for the global marketplace, and markets and licenses the ancillary consumer products of these entertainment properties.
www.hearst.com