On December 03, 2001, Enron which is one of the biggest energy company in the world filled for the largest corporate bankruptcy in American history and laid off 4000 workers. Since many workers held stocks of the company they lost their money as well.
Playboy saw 2 opportunity in this bad situation first to do a Women of Enron pictorial and to actually help some women in that mess.
When the news spread Of Playboy's intend they received over 300 photographs of former and current Enron employees who wanted to appear in the magazine.
So they went to Houston, Texas home of Enron to go shoot the pictorial of the women they have chosen.
Shari Daugherty, Taria Reed, Janine H. Howard, Maya Arthur, Christine Nielsen, Lori Hodges, Carey M. Lorenzo and Vanessa Schulte are the Women of Enron in this video.
This video is actually the process of before and until the shoot of the pictorials for the magazine for each woman.
You will learn about who they are and and how they felt about posing for Playboy.
Since they are not professional models you will see what Playboy did to make sure they where comfortable during the shoot.
You will also hear comment by their family and friends plus Photography Editor's Jim Larson, Photographer's Gen Nishino, Makeup Artist's Gareth Green, Stylist's Debbe May and Set Styling's Chris Young.
This video not only will you be able to see and hear what actually happens behind this pictorial shoot but it also shows how losing their job turn out better then each of them ever imagine.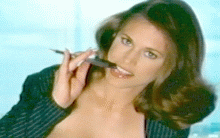 Cast
Shari Daugherty
Taria Reed
Janine H. Howard
Maya Arthur
Christine Nielsen
Lori Hodges
Carey M. Lorenzo
Vanessa Schulte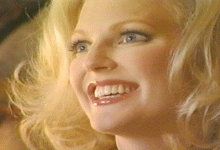 Crew
Executive Producer
Hugh M. Hefner
Produced by
Frank Martin
Rudy Poe
Written by
Frank Martin
Pamela Lane
Segment Producers
Pamela Lane
Marci Klein
Coordinating Producer
Andrew Swift
Editors
Brux
Dan Nissila
Narration
Ron Snow
Directors of Photography
Tony Croll
Jon Darbonne
Company
Playboy Entertainment Group
Street Date
Summer 2002
Official Site
Playboy
Category
Playboy Pictorial
Rated
"A" Adult
Running Time
Approximately 55 minutes
Suggested Retail Price
$19.98 for DVD &VHS