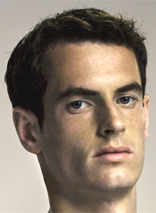 Andy Murray out of the US Open 2009
#2 Andy Murray loses to #16 Marin Cilic from Croatia
Andy in his previous match against Paul Capdeville won but did not look too good, he looked tired. Then it was said that the reason was because of what he ate before the match.
Well I am not sure what was wrong today but he was not in his useual peak form. His demeanor was not too good as well.
Andy had 2 set points in the first set then Marin came back to win the first set 7-5, then the second 6-2 and the third 6-2 as well so finally Marin won the match.
So it will the first time that Marin is in the quarter final at the US Open.
Andy was in the final last year but now he is going home.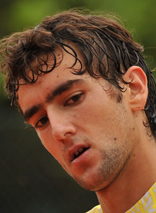 Marin cilic will face #6 Juan Del Potro