Welcome to the Official site of LadyDragon
LadyDragon is always on the cutting edge of knowledge
Click here to enter to the Official site of LadyDragon
In Memories of Sam - 2009-2015
LadyDragon is preparing to consult and build Eco-Houses with Bio-Architecture that are energy efficient combined with cutting edge technologies.
LadyDragon Article ---> Questions concerning GoodETxSG, Corey, Secret Space Program, Blues Avians, Shere Beings, ET Federation Delegation, MILAB Participant
LadyDragon Article ---> Industrial Revolution: "Crius" Feature Site and In-Development Video Launched in Support of July 22 Release
LadyDragon Article ---> Synapse Wireless and Shoals Technologies Group Demonstrate the Industry's First Real-Time, Wireless String-Level Solar PV Monitoring Solution
LadyDragon Article ---> CEC GreatWall and SIC USA Introduce the New Satcon® Ecosystem at Intersolar Announce the Relaunch of PowerGate Plus® and Equinox® Solutions in North America, Introduce Inverter Assurance Program
LadyDragon Article ---> From Modules to Components, SolarWorld Showcases Advances in Every Facet of Solar Solutions at Intersolar
LadyDragon Article ---> OutBack Power's New Grid/Hybrid Solar Technology Ensures Future-Perfect Systems
LadyDragon Article ---> Mosaic & Enphase Energy Enter Alliance to Offer First Residential Solar Loan with Operations & Maintenance Service
LadyDragon Article ---> Sunnova Expands with Enphase Energy to Become First Solar Service Provider in the U.S. Virgin Islands
LadyDragon Article ---> magicJack Launches magicJackGO for cell phone to extends Home or Office Number to Any iOS or Android Phone
LadyDragon Article ---> New Energy Technologies, Inc., developer of see-through SolarWindow™ coatings capable of generating electricity on glass and flexible plastics, announced its first-ever power modeling estimates of its SolarWindow™ prototype modules.
LadyDragon Article ---> EDF Renewable Energy Confirms Turbine Order with Vestas for 450 Megawatts
LadyDragon Article ---> SPI Solar to Exhibit at Intersolar North America 2014
LadyDragon Article ---> Intersolar North America to Highlight Advances in Balance of System
LadyDragon Article and Radio Show: ---> LadyDragon's interview with Fernando Vossa concerning the HAIAH (Healing Art As Installation As Home) Project
Today's Astronomy Picture is = M106 Across the Spectrum
Today's Video is = Look how the so called "media" brainwash YOU
FREE Live Sports Streaming Updated Hourly for all the LIVE sports around the worlds
If you have found a Parrot or lost one Perroquet Secours can help you.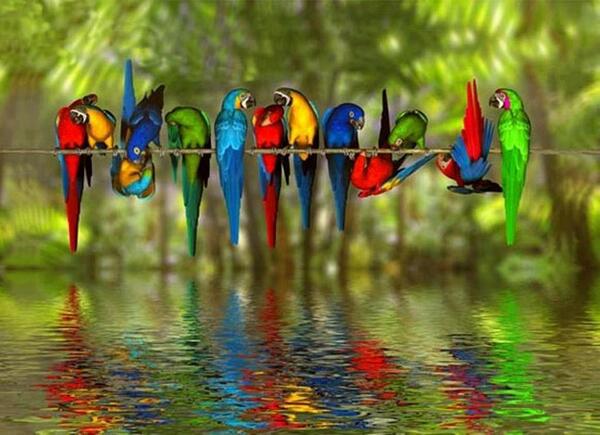 If you want great toys or advices for your Parrot please visit Oiselerie La Voliere