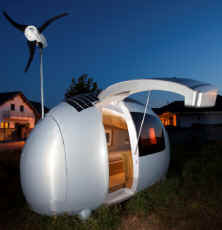 Ecocapsule is now taking preorders for their off-grid houses
By LadyDragon
SLOVAKIA--(LadyDragon.com)04/12/15--12.30pm EST, LadyDragon wrote - Only 50 exclusively customized Ecocapsules will be made next year.
The innovative portable house Ecocapsule is opening sales for the first time in history.
Ecocapsule also starts taking preorders for later versions.
The revolutionary off-grid houses will start shipping in late 2016.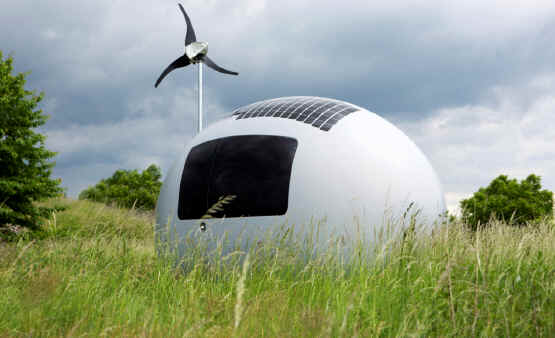 A small, limited and customized series of manufacture-made Ecocapsules is now available for orders at www.ecocapsule.sk for € 79,900. The price includes warranty and service costs for a certain period of time.
Also, a preorders of a cheaper, non-customized 2017 version will start simultaneously.
The limited edition is available to customers in European Union, US, Canada, Australia and New Zealand, but the next Ecocapsule generation will be shipped worldwide without limits in 2017.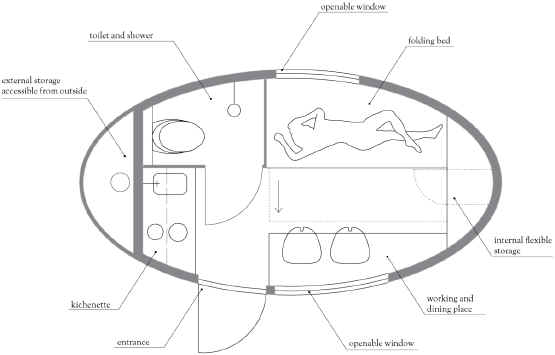 "Our mission is to offer first-class product to all our future customers. Most of the technologies we use are still rapidly evolving, but year 2016 is perfect for Ecocapsule to be finally born," says IgorZacek, CEO of the project.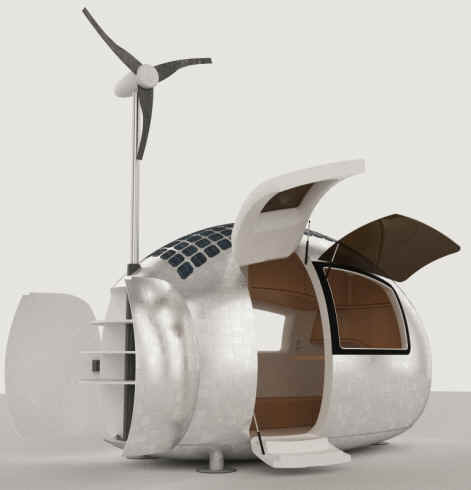 Along with announcing the preorders and the price, the Ecocapsule team has also published an exhaustive Frequently Asked Questions document and Technical specifications, providing comprehensible answer on most typical inquiries, such as under carriage availability, shipping costs and network connection.
This innovative product comes to market just one year after building its prototype.
Ecocapsule is not just a self-sufficient place for life in the nature.

The makers are already receiving requests for its special versions, such as meteorological or research stations.
Ecocapsule was founded by Igor Zacek, Sona Pohlova and Tomas Zacek.
The first prototype was unveiled at Vienna's Pioneers festival, and is currently to be seen near Bratislava, capital of Slovakia.
Ecocapsule contains all needed technologies for maximizing off-grid stay, such as 10-kilowatt battery packs, solar cells, wind turbine,water treatment facility, security, lighting and heating systems.
Ecocapsule will be manufactured in Slovakia.
Please go the http://www.ladydragon.com for more news
For Breaking news please
LadyDragon Project --->LadyDragon's Eco-House Laboratory