Paradox Interactive Reveals Elven Legacy Characters
The Fantasy Strategy Game to be Released in April
NEW YORK - March 2, 2009
Paradox Interactive today announced the unveiling of the Elven Legacy hero and monster characters on GameRevolution. The article highlights the heroes and monsters of Elven Legacy, as well as the wide variety of combat units available to players in the game.
Amongst the many new characters unveiled, the article introduces the senior inquisitor Father De Lande, a strong attacker who uses powerful prayers to fight enemies. The mercenary commander, Derrick Pfeil, the feared King of Leranse who specializes in melee combat, is also introduced to the gaming world. Fans can also get a glimpse into the abilities of the game's combat units, including fencers skilled at close combat and hunters specializing in long-range support.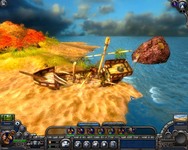 To read the complete character descriptions for Elven Legacy, please visit: http://www.gamerevolution.com/features/elven-legacy-characters
Elven Legacy is a fantasy strategy game that sends players on an epic quest aimed to restore the former glory of the Elven race. With a thrilling non-linear storyline and tools that allow players to create their own missions and campaigns and share them in multiplayer mode, Elven Legacy will provide hours of exciting gameplay for strategy fans.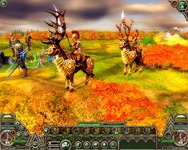 Elven Legacy is scheduled for release in April 2009 and will be published worldwide by Paradox Interactive. It will be available for digital download at GamersGate for a suggested retail price of $29.99 / €29.99.
About Paradox Interactive
Since 1999, Paradox Interactive has been a leading developer and publisher of PC-based strategy games. World-renowned for its strategy stable, the company holds a particularly strong presence in the United States and Europe. Its steadily-growing portfolio includes original titles such as the critically acclaimed Europa Universalis and Hearts of Iron franchises, as well as titles like Penumbra Collection, Supreme Ruler 2020 and the greatly-anticipated Majesty 2 – The Fantasy Kingdom Sim.
Read more: http://www.paradoxplaza.com
About Ino-Co
Ino-Co is a Krasnodar-based studio, founded in 2004 by a group of highly-experienced game developers from various teams, brought together by the paramount objective to create excellent games focused on the genre that they all know and love. The studio's previous development project is Fantasy Wars, published worldwide by Atari. 1C:InoCo is a subsidiary of 1C Company.
Read more: http://www.ino-co.com/en/
About 1C Company
1C Company specializes in distribution, publishing and development of mass market software. Founded in 1991, 1C has become the leading publisher and distributor of computer games in Eastern and Central Europe. 1C Company is widely acknowledged as a game developer and has several internal studios. Internal developments of 1C include IL-2 Sturmovik, IL-2 Sturmovik: Forgotten Battles, Aces Expansion Pack, Pacific Fighters and Theatre of War. 1C Company works as a publisher and producer with over 30 independent development studios and has produced over 100 projects for PC and consoles.
Read more: http://www.1cpublishing.com/