Marvelous Entertainment USA and XSEED Games Launch Avalon Code for the Nintendo DS
Journey Through a Doomed World in this Unique Action RPG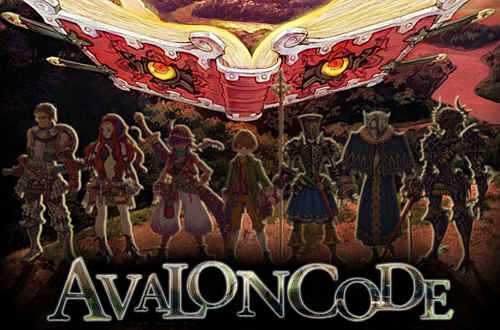 LadyDragon - Videogame publishers Marvelous Entertainment USA and XSEED Games announced today that Avalon Code has started shipping to retail stores across North America. Avalon Code is an action RPG developed exclusively for the Nintendo DS platform.
Time is dwindling down and the world is on a path headed towards a fiery destruction. As 'the chosen one,' players must hold on to everything worth saving in this dying place, and take it into the new world, to begin anew. Guided by the Spirits, players embark on a journey to fill the pages of the mysterious tome, the Book of Prophecy, with items worthy of being saved.
Developed by Matrix Software, Avalon Code extends the creative capabilities of the Nintendo DS to a new limit with highly detailed characters, landscapes and monsters, all modeled in beautiful 3D.
Experience the game world come to life as almost any object in Avalon Code can be recorded and manipulated within the Book of Prophecy, making the possibilities endless. In addition, Avalon Code features extensive voiceovers and a dynamic animated opening sequence.
Avalon Code boasts incredible graphics, a deep and engrossing storyline and innovative game play mechanics. Using the main character's Book of Prophecy, players can modify the rules of engagement during battle, as well as weapon and monster attributes. Choose to play as male or female, affecting which characters you may be able to develop a romantic relationship with.
Avalon Code is rated "E10+" for Everyone 10 and over by the ESRB and is available exclusively on the Nintendo DS for the suggested retail price of $34.99. For more information, please visit: www.avaloncodeds.com
About Marvelous Entertainment USA:
Marvelous Entertainment USA is a leading Japanese creator of interactive entertainment with such esteemed franchises as Harvest Moon, Rune Factory, Luminous Arc and No More Heroes under their corporate umbrella.
More information on Marvelous Entertainment USA can be found at http://www.mmvus.com
About XSEED Games:
XSEED Games was formed in November 2004 by a small group of industry veterans led by president Jun Iwasaki with a common vision: to cross pollinate the avid gaming cultures of Japan and North America. Delivering unique, innovative titles across multiple platforms and genres, XSEED Games is dedicated to publishing products that appeal and enrich the North American market. More information on XSEED Games can be found at http://www.xseedgames.com