Caroline Wozniacki enters the Top 10 and Zheng Jie enters the top 15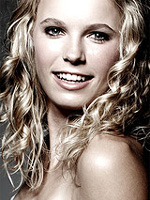 In 2005. Caroline Wozniacki made her pro debut as unranked WC at Cincinnati eight days after 15th birthday (l. to top seed and eventual champion Schnyder in 1r); second event came at Stockholm three weeks later (as WC, l. to Sucha in 1r).
Now a new Top 10 star was born on this week's Sony Ericsson WTA Tour Rankings, as Caroline Wozniacki became the first Dane ever to crack the game's most prestigious elite. Also making their move was Zheng Jie to top 15.
Wozniacki, who became the first from her country to win a singles title on the Tour last year, as well as the first to crack the Top 20, solidified her debut in the Top 10 by beating Alisa Kleybanova in the third round of Madrid. She would go on to win two more matches before falling to Dinara Safina in her biggest career final.
"I just wanted to win the match, that was my goal," Wozniacki said of the match against Kleybanova. "I never look at the rankings but all the media have told me I would have been in the Top 10 if I won. Still, I just went in there and fought for every point. I think that's one of my strengths. It helped get me here."
The Dane said she was proud to be the first from her country in the Top 10: "It feels great. I've beaten some Danish records before and to beat another one is another big step for me. Now I have fewer steps to get to the place I want to be."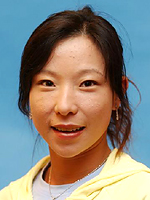 As for Zheng Jie in 2000, she played her first events of her career on ITF Circuit in China then in 2001 she went on and played her first Tour qualifying at Shangha as well as won one doubles title on ITF Circuit.
Today another national record was set by Zheng, who rose from No.16 to No.15 after reaching the second round in Madrid, becoming the first Chinese ever to rank in the world's Top 15. Li Na was the previous record-holder, going as high as No.16; she is now ranked No.26 in the world and could join Zheng in the Top 20 soon.
Check out the current Tour singles rankings here and doubles rankings here.