Marta Domachowska and Alona Bondarenko win their matches at the Sony Ericsson WTA Tour at the Warsaw Open
The polish players had some mixed luck on the first day of the Warsaw tournament. Marta Domachowska defeated Akgul Amanmuradova, while Katarzyna Piter lost to Alona Bondarenko. Both matches lasted less than an hour. Maria Sharapova gave the spectators a much longer show.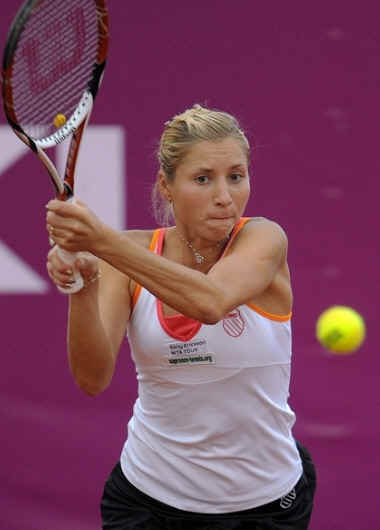 The former world number 1, unquestionably the tournament's biggest star, played out her first match after a nine month break caused by a shoulder injury. Coming back is never easy – this is especially true when your first match is against a tenacious competitor and excellent clay court player such as Tathiana Garbin. The first set was relatively easy; Sharapova led 4:0, then 5:2 and finally won it 6:2. The second was much harder. Maria had two match balls in the tiebreak bur the Italian managed to take it to a third, deciding set. The match lasted over 2.5 hours which pleased the spectators as did Sharapova's victory.

Alicja Rosolska did not make it to the main draw; she lost in a qualifying final to Alexandra Dulgheru. Urszula Radwanska and a polish doubles pair Karolina Kosinska, Aleksandra Rosolska play tomorrow. Matches start at 11:00.