Serena Williams wins Wimbledon 2010 over Vera Zvonavera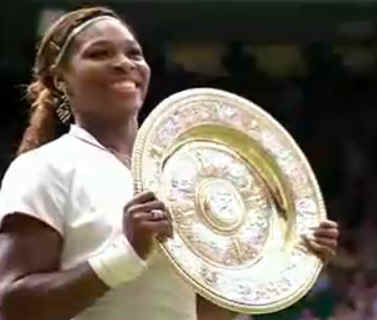 Wimbledon 2010
By LadyDragon
WIMBLEDON, United Kingdom --(LadyDragon.com) 03/07/10--Serena Williams wins her fourth Wimbledon in 2 sets, 6-3, 6-2 over Vera Zvonavera in only 1 hour and 6 minutes.
Serena serving first and with 4-3 on serve Serena gets her third break point and breaks Vera's serve and now is serving for the first set, 5-3. Serena in 36 minutes wins the first set.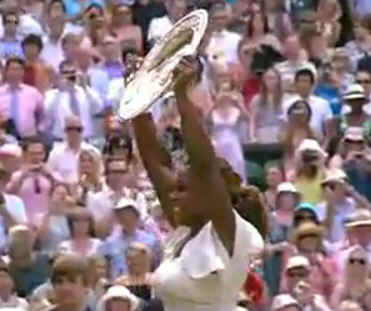 Quick first set with an impressive 95% 1st serve in with 16 Winners and 11 Unforced Errors and no break point on her serve. As for Vera, 4 Winners, 8 Unforced Errors and 3 break points.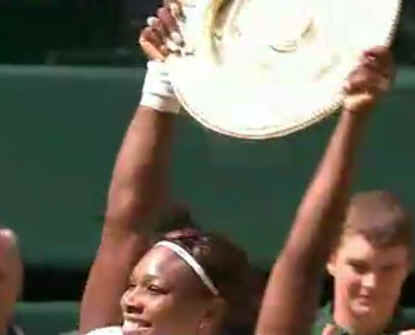 Vera serving first and gives an other break point to Serena who breaks again to start the second set , 1-0. Serena holds to take a 2-0 lead. Vera holds as well, 2-1. Still no break point for Vera to take advantage of, 3-1. A double fault for Vera gives the game to Serena, 4-1. They both hold 5-2. Now Serena will serve for the Championship and does so quickly, 6-2.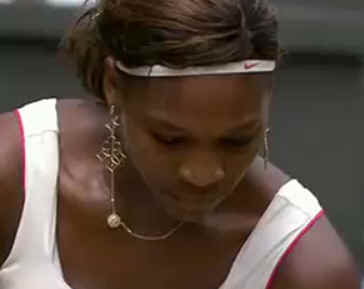 Vera did not played badly but Serena's service game today was too strong with an impressive no break point given for the entire match to Vera. Plus Serena did 89 aces for the entire Tournament.