Aravane Rezai wins over Lilia Osterloh at the Collector Swedish Open 2010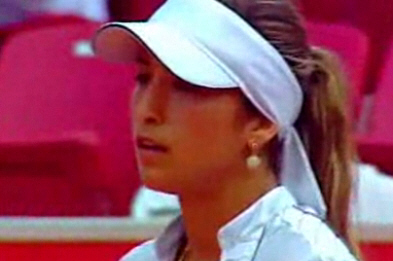 Collector Swedish Open
By LadyDragon
BASTAD, Sweden--(LadyDragon.com) 05/07/10--Aravane started slow this morning, was down 0-3 quickly but manage to get back on track and from that point, she went on to win the first set 6-4. Her first serve in was strong at 72%.
In the second set, Aravane first serve in was even stronger at 82% and Lilia only saw 1 break point in the entire second set. Aravane won the second set 6-2 and the match in 1 hour and 19 minutes.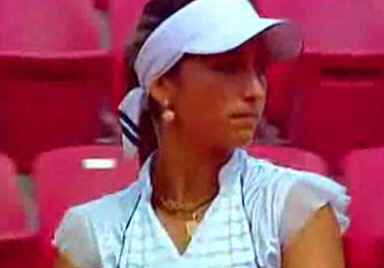 Aravane Rezai is from St-Etienne, France and ranked #21 and Lilia Osterloh is from the USA and is ranked #140.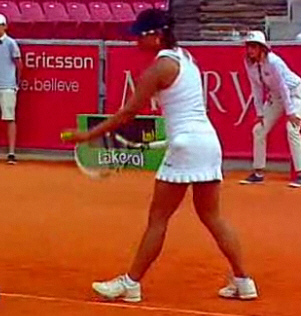 Aravane will face the winner of Johanna Larsson and Renata Voracova match in the second round of the Collector Swedish Open
Collector Swedish Open
Main draw dates: Monday, July 5, 2010 – Saturday, July 10, 2010
Singles Final: Saturday, July 10, Not Before 2pm
Doubles Final: Saturday, July 10, Noon (TBC)
Venue: Bastad Tennis Stadion
Status: Sony Ericsson WTA Tour International Event
Total prize money: US$220,000
Staging: Tournament's 2nd year
Draw sizes: 32 singles / 16 doubles / 32 singles qualifying (4 qualifiers)
Surface: Red Clay, Outdoors
2009 Champions: Singles – Maria Jose Martinez Sanchez (SWE) d. [1] Caroline Wozniacki (DEN) 7-5 6-4
Doubles – [2] Dulko (ARG) / Pennetta (ITA) d. [1] Martinez Sanchez (ESP) / Llagostera Vives (ESP) 6-2 0-6 10-6