Renata Voracova wins over Johanna Larsson at the Collector Swedish Open 2010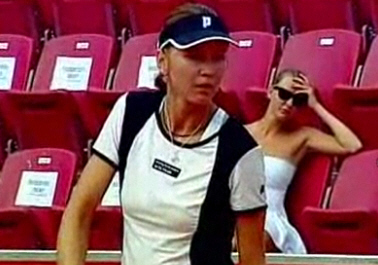 Collector Swedish Open
By LadyDragon
BASTAD, Sweden--(LadyDragon.com) 05/07/10--Renata Voracova took out this morning Sweden favorite Johanna Larsson in 3 sets, 6-3,2-6,6-4 in 2 hours and 43 minutes. In the first set, Renata saved 3/3 break points as opposed to Johanna missed one 5/6 and then Johanna lost her serve and went on to be the lost of the first set as well.
But she got back on track in the second set giving Ronata no break point at all and Ronata only saved this time 1/3 break points to give the second set to Johanna, 6-2.
The third set was all Ronata leading 5-0 serving for the set and the match Johanna broke her twice brought but her great effort in the end was in vain because Ronata took the set and the match, 6-4.
Renata Voracova is ranked #87 and from the Czech Republic and Johanna Larsson is ranked #88 and from Sweden
Renata Voracova will face Aravane Rezai in her second round match of the Collector Swedish Open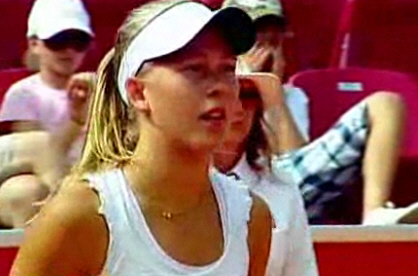 Collector Swedish Open
Main draw dates: Monday, July 5, 2010 – Saturday, July 10, 2010
Singles Final: Saturday, July 10, Not Before 2pm
Doubles Final: Saturday, July 10, Noon (TBC)
Venue: Bastad Tennis Stadion
Status: Sony Ericsson WTA Tour International Event
Total prize money: US$220,000
Staging: Tournament's 2nd year
Draw sizes: 32 singles / 16 doubles / 32 singles qualifying (4 qualifiers)
Surface: Red Clay, Outdoors
2009 Champions: Singles – Maria Jose Martinez Sanchez (SWE) d. [1] Caroline Wozniacki (DEN) 7-5 6-4
Doubles – [2] Dulko (ARG) / Pennetta (ITA) d. [1] Martinez Sanchez (ESP) / Llagostera Vives (ESP) 6-2 0-6 10-6