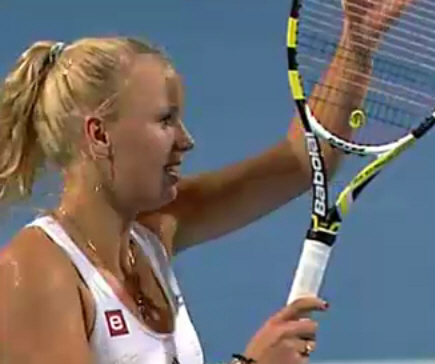 Caroline Wozniacki wins over Anna Chakvetadze and moves on to the Final of the e-BOKS SONY ERICSSON OPEN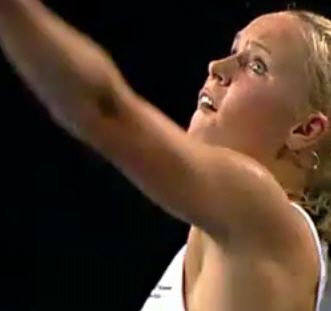 e-BOKS SONY ERICSSON OPEN
By LadyDragon
COPENHAGEN, Denmark--(LadyDragon.com)07/08/10--Caroline Wozniacki wins over Anna Chakvetadze and moves on to the Final of the e-BOKS SONY ERICSSON OPEN winning in 3 sets again 6-1, 2-6, 6-4 in 1 hour and 48 minutes.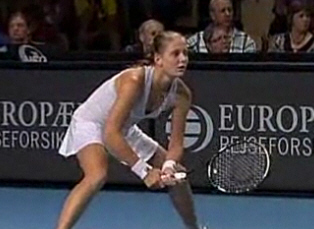 Caroline lost the first set in the last 2 game but not this morning, she came out prepare and won the first set, 6-1.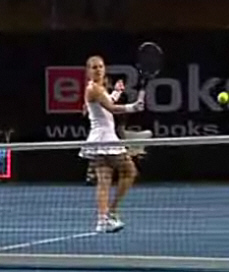 Second set Anna got back ontrack and Caroline lost her ways and her serve to give the second set to Anna, 2-6.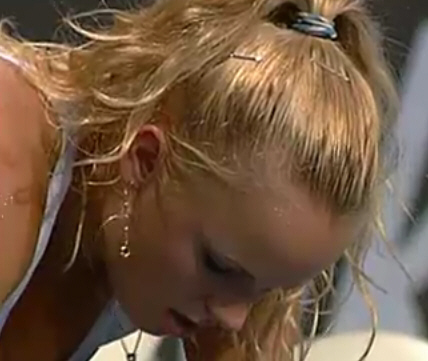 So third set, Anna serving first Caroline manage to break Anna's serve but at 4-3 Caroline losses her serve, 4-4. Caroline fights back and breaks Anna's, 5-3 and now serving for the match Caroline is solid and win the set, 6-4 and match.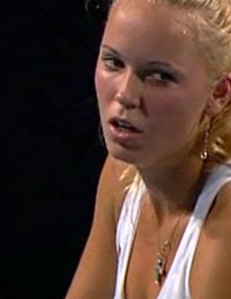 Caroline will now meet Klara Zakopalova in the Final.
e-BOKS SONY ERICSSON OPEN
Copenhagen, Denmark
Main draw dates: Monday, August 2, 2010 – Sunday, August 8, 2010
Singles Final: Sunday, August 8, 10.30am
Doubles Final: Saturday, August 7, approximately 4pm (TBC)
Status: Sony Ericsson WTA Tour International Event
Total prize money: US$220,000
Staging: Tournament's first year
Draw sizes: 32 singles / 16 doubles / 32 singles qualifying (4 qualifiers)
Surface: Hardcourt, Indoors