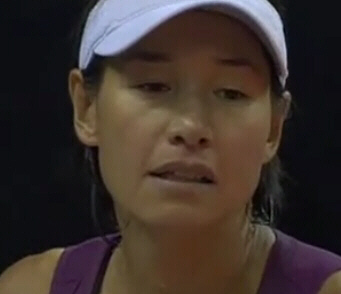 Kimiko Date Krumm wins over Daniela Hantuchova at the CommonweathBank Tournament of Champions
By LadyDragon
NUSA DUA, Indonesia--(LadyDragon.com)07/11/10--At 40 years old Kimiko Date Krumm wins the third place over Daniela Hantuchova at the CommonweathBank Tournament of Champions in 2 sets 7-5, 7-5 in 1 hour and 57 minutes.
Bad start from Daniela lossing the first 4 games and finally holds, 4-1. She calls for her trainer to help her. Daniela breaks , 4-2. Again Daniela breaks and hold to take the lead,5-4. Kimiko now holds, 5-5. Kimiko gets 2 break points Daniela saved them both but losses the next 2 points to give the game to Kimiko who will now serve for the first set, 6-5. After having a long battle and 4 set points Kimiko finally takes the first set 7-5 in 1 hour and 6 minutes.
The start of the set was one sided but Daniela came back but Kimiko stood strong. 13 winners each and many unforced errors 32 for Daniela and 28 for Kimiko. Concerning the 1st serve in 78% for Kimiko and 70% for Daniela.
Kimiko asked to see her coach during the set break.
They are on serve until 3-3 then Kimiko breaks to take the lead 4-3. Daniela asked to see her coach. Daniela breaks right back, 4-4. Kimiko breaks again and now will serve for the match, 5-4. Daniela again breaks back 5-5. Break again from Kimiko, 6-5. Kimiko holds to Love to win the match, 7-5, 7-5 in 1 hour and 57 minutes.
Kimiko fought hard from the start and unfortunatly too much errors from Daniela.
Kimiko finiching 3rd in the Championship and her ranking should be inside the 50 mark when the new ranking comes out.