Robin Soderling wins over Andy Murray at the The BNP Paribas Open in Indian Wells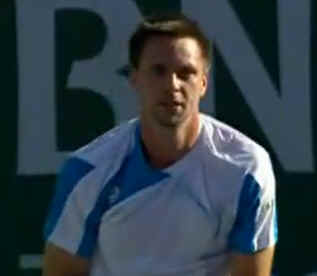 Well Andy was favorite to win this match but it did not turn out well at all for Andy.
The first game was very close Andy almost broke Robin's serve and then not. So from that game one would exect a very close and long match, not so at all. Robin broke Andy's serve the next game until it got to 50 lead for Robin, not the match or Andy that was expected. Robin took the first set 6-1.
The second set was a bit closer until Robin got a few match points in only 1 hour and 12 minutes then Andy fought back to bring the set to a TB. Again Robin's serve was too good and won the TB 7-4 and the match in 1 hour and 34 minutes.
Robin will face Andy Roddick tomorrow for a place in the final