Ivan Ljubicic wins over Rafael Nadal at the The BNP Paribas Open in Indian Wells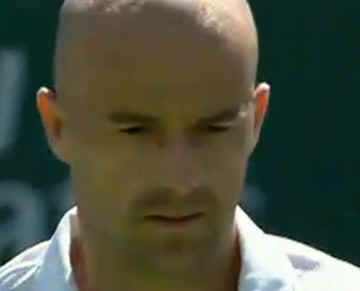 Rafael was the major favorite to win the match and actually the Tournament but things did not go as planed.
First set Rafael was in top form like he was all week and I van looked very nervours and out sorts. Rafael won easely 6-3 the first the set.
Second set, everyone on serve until Ivan was serving at 3-2 for Rafael and 0-40 for Ivan and then the events that unfolds is what we call a pivotal change in history.
Ivan held and won the second set, 6-4.
Third set well surely Rafael will get back on track and fight and Ivan will get nervous, one would think.
Well actually both looses their serve at the beginning of the third set.
After that they were both on serve to bring us to a TB.
TB was actually the resume of the game.
Rafeal serves not good enought and Ivan serves actually nail the coffin of Rafael
Ivan won the TB 7-1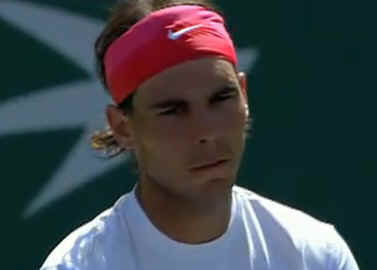 Ivan will face Andy or Robin tomorrow in the final