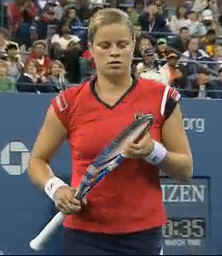 Serena Williams Disquilified, Kim Clijsters will meet Caroline Wozniacki tonight in the Final at the US Open 2009
Kim Clijsters defeats Srena Williams 6-4, 7-5
Caroline Wozniacki defeats 6-3, 6-3
Well this what happened in a nutshell to start with Kim was playing better the entire match as oppose to Serena, who was making a lot of Unforced Errors.The whole thing started when Serena in frustration smacked her racket on the ground and broke it and got a point penalty for a code violation for unsportsmanlike conduct.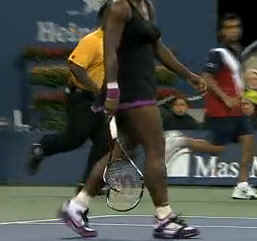 Not long after that the score then was 6-4, 6-5 for Kim and Serena was serving 15-30 then faulted so her second serve, she got a Foot Fault which gave Kim 2 match points 15-40 and Serena went balistic. She walk over the line judge while pointing with her racquet and shaking the ball and said to her I fucking swear to God i could I would fucking shove this ball down your fucking throat.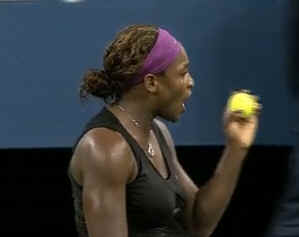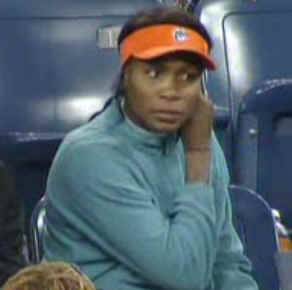 "If I could, I would take this ... ball and shove it down your ... throat and kill you," Williams said.
Altthough I did not here the myself the kill you part that is what was reported
Heres the videos for you to see and make your own conclusion.
Video1 and Video2 on the point and Video3 on what she said. Conference video of Serena
Then preparing to serve again with now 2 match points for Kim , Serena walked again over to the line judge saying more bad things then the line judge went to tell the empire what really happened
then the tournament referee Brian Earley joined in the conversation. Williams then went over and said to the line judge: "I didn't say I would kill you. Are you serious? Are you serious? I didn't say that."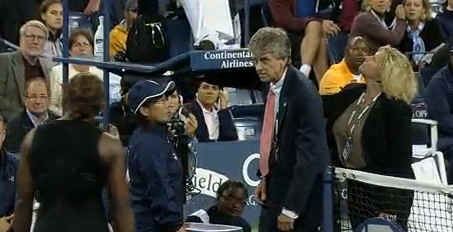 Serena got an other code violation.
"She was called for a foot fault, and a point later, she said something to a line umpire, and it was reported to the chair, and that resulted in a point penalty," Earley explained. "And it just happened that point penalty was match point. It was a code violation for unsportsmanlike conduct."
Then the match was over.
Well let me start saying this, I saw the match and the whole thing many times and let me tell you this much. The previous match something similar had happened and Serena looked at the line judge with a very threatening look, and now that situation.
Well it is not the empire or the line judge fault if a player is not playing well and such behavior should never be allowed.
So Kim won 6-4, 7-5 and will meet Caroline Wozniacki who defeated as well Yanina Wickmayer 6-3, 6-3.
Like I said in her previous match,Very impressive performance for Kim not only for today but being gone for 2 year and being back only 1 month thats spectacular.
Plus now Kim at 26-year-old is now the first mother to reach a Grand Slam final since Evonne Goolagong Cawley won Wimbledon 1980.