Amazing comeback from Jelena Jankovic saves the day for Team Serbia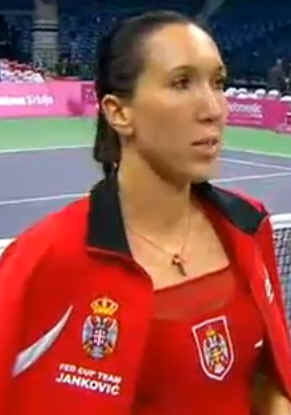 Jelena Jankovic was down 1 set and 1-4, Then she said I ahave nothing to loose so she started to go for her shots more and afte breaking Alisa serve to make it 2-4 in the second, JJ won 111 straight game to finally win to match 46 64 60 in two hours, 18 minutes.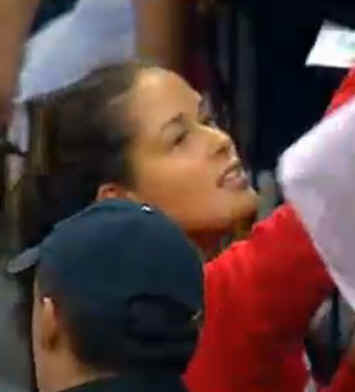 The first match of the day was won by Svetlana Kuznetsova to give Team Russia the lead, beating Ana Ivanovic 61 64.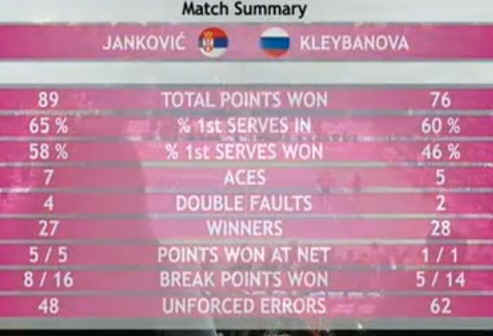 Jelena did 7 aces with 4 df and 27 and 48 ue. Alisa did 5 aces with 4 df and 28 winners but 62 ue.