Kim Clijsters out if the Australian Open 2010 after her shocking lost to Nadia Petrova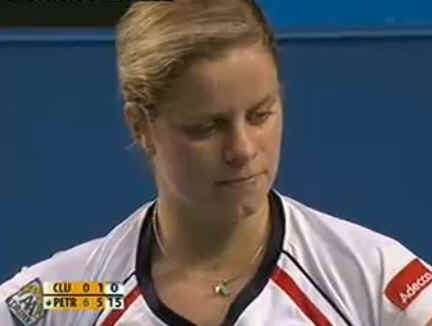 Kim suffers her worst lost of her career this morning losing to the Russian Nadia Petrova 0-6, 1-6.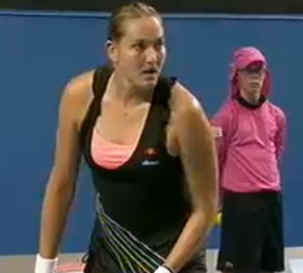 Her worst lost before was to Serena Williams almost ten years ago 2-6, 2-6.
Well Kim did not look her usual self this morning, She looked like she had a bad day and was not please to be there at all.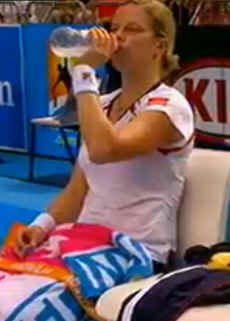 To make matters worst for Kim, Nadia was on top of her game, she stayed focus and did not give any chances for Kim to come back at all.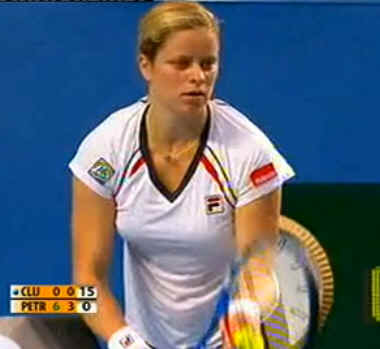 Everyone was stunt, the crowd was trying to cheer her up but nothing at all seams to go Kim was way.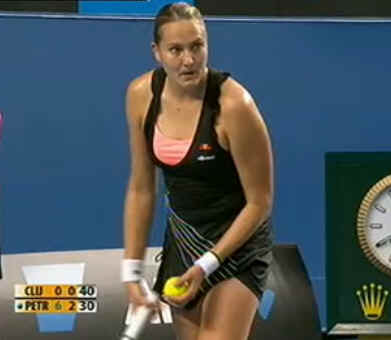 The first went like a blink of eye, it took only 18 minutesand the second 34 minutes for a total of 52 minutes for the entire match.
Kim did 2 aces with 4 df and did 5 winners with 26 ue. as for Nadia she was sharp 5 aces no df and 15 winners and 10 ue.
Plus it was the first time that Nadia defeats Kim.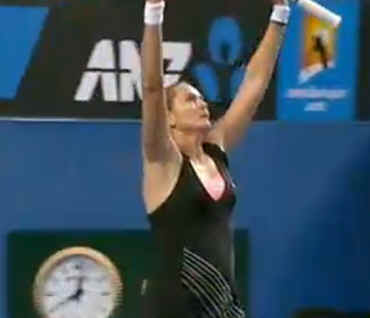 Nadia will face the winner of the Kerber and Kuznetsova game.