Patty Schnyder wins over Tathiana Garbin at the The BNP Paribas Open in Indian Wells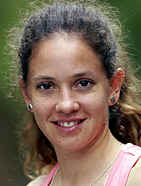 Patty Schnyder and Tathiana Garbin met 3 times before and Patty won all of the matches.
The last time they met, it was a at the 2002 French Open, Patty won 6-3, 6-2.
Again today Patty won 6-1, 6-2 in 58 minutes.
Patty will play against Nadia Petrova next round
The BNP Paribas Open
The BNP Paribas Open, is an ATP World Tour Masters 1000 and Sony Ericsson WTA Tour Premier event. It is the largest event in attendance next to the four Major tournaments that make up the Grand Slam.