Maria Sharapova defeats Urszula Radwanska so reach the semifimals in the LA Tennis Championship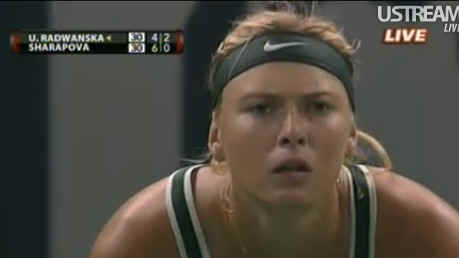 Three-time Grand Slam singles winner and 19-time Sony Ericsson WTA Tour singles winner Maria Sharapova reached her second WTA Tour semifinal this year with a 6-4, 7-5 victory over Poland's Urszula Radwanska during Friday's quarterfinals at the $700,000 2009 LA Women's Tennis Championships presented by Herbalife. Sharapova is two wins away this weekend at The Home Depot Center from capturing her first WTA Tour singles title in 16 months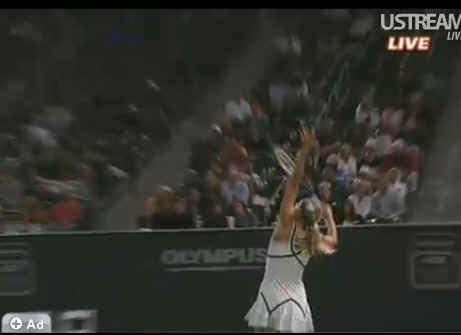 .
Maria had a lot of problem serving, she made 13 double faults with 3 aces and it took her 1 hour 58 minutes to beat Urzula.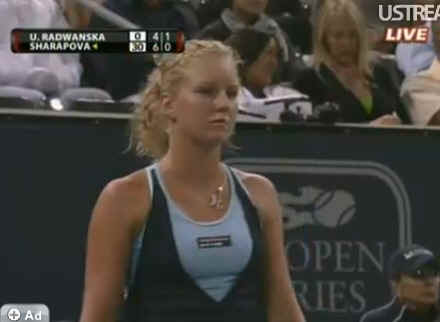 Sharapova will play 2008 LA Women's Tennis Championships runner-up Flavia Pennetta, the highest remaining seed (No. 10) and ranked player (No. 14), in Saturday's evening semifinal. Samantha Stosur, a 2009 French Open semifinalist, and unseeded Sorana Cristea, a 19-year-old Romanian, reached their first LA Women's Tennis Championships semifinal with quarterfinal wins on Friday and will play each other in Saturday's afternoon semifinal.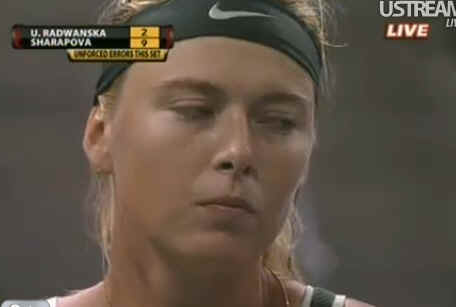 The LA Women's Tennis Championships marks the sixth tournament this year for Sharapova, the only former World No. 1 remaining in the tournament and winner of Wimbledon in 2004, the 2006 U.S. Open and the 2008 Australian Open. She last won in 2008 at Amelia Island and posted a 32-4 singles record in 2008 before a right shoulder injury ended her year. She atoned for her serving difficulties in the second set with effective groundstrokes, which enabled her to break Radwanska's last five service games.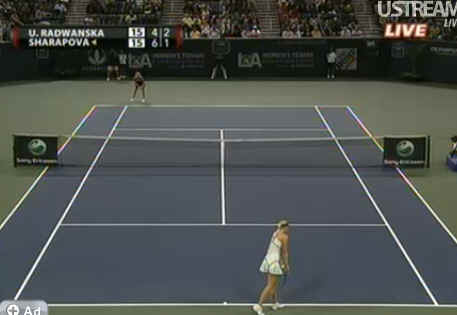 "It was just a matter of regrouping and staying positive. I knew I was doing a good enough job with my return that if I stayed positive, I knew I could win the match," said Sharapova, a Manhattan Beach resident who previously reached the LA Women's Tennis Championships semifinals in 2006 and 2007. "Slowly, but surely, I'm finding my way on the court. A lot of what you lose is that reflex, that hand-eye coordination, and I feel I'm getting it back. After something is taken away from you, any second you get to play the night match is always a lot of fun."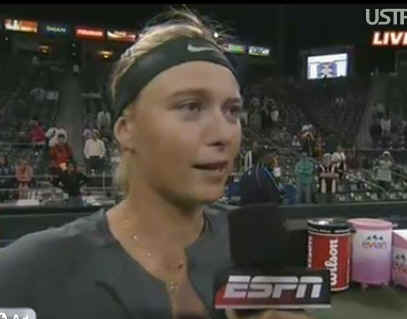 An Italian Olympian and Fed Cup player, Pennetta rolled through World No. 7 Vera Zvonareva, 6-4, 6-2, for her ninth career top-10 victory. Pennetta converted four of six break points, breaking Zvonareva twice in each set. Pennetta is a seven-time Sony Ericsson WTA Tour winner who most recently won this year in Palermo.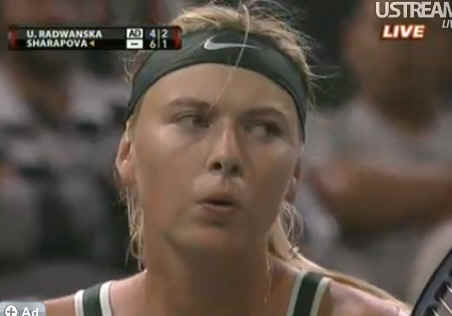 Australian Olympian and Fed Cup veteran Stosur, 25, advanced to her second singles semifinal in as many weeks by rallying to beat China's Zheng Jie, 4-6, 6-3, 6-4. It is Stosur's first win over Zheng in two career meetings. Stosur captured 24 doubles crowns from 2005-08, highlighted by women's doubles titles at the 2006 French Open and 2005 U.S. Open, and mixed doubles titles at Wimbledon in 2008 and the 2005 Australian Open. Stosur is ranked No. 19 in singles, up from No. 52 at the end of 2008.
In the day's first quarterfinal, LA Women's Tennis Championships debutante Cirstea reached her second Sony Ericsson WTA Tour singles semifinal this year with a hard-fought 7-6 (7-4), 1-6, 7-5 victory over No. 8 seed Agnieszka Radwanska, of Poland. Cirstea, ranked No. 28 in the world, overcame aggravation of her plantar fasciitis in her right foot in the first-set tiebreaker and avenged a 6-0, 6-1 second-round defeat to Radwanska last week in Northern California.
Fans attending Saturday's evening session will be treated to the LA Women's Tennis Championships' annual fireworks spectacular under the stars upon the conclusion of play.