Maria Sharapova wins her match at the Rogers Cup in Toronto over Agnieszka Radwanska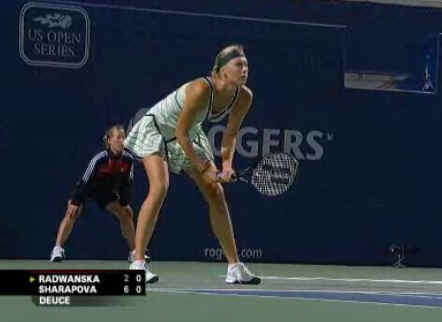 This was the second match of the night and again started after 10pm and finished after 1 am.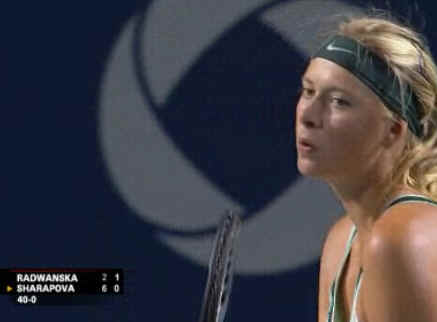 Maria started her match on fire. She played quickly and with determination and won the first set in 34 minutes 6-2.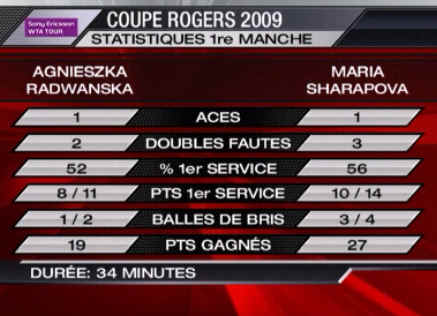 Agnieszka started to play better and put up a good fight in order to bring Maria into a Tie Break where Maria won the set 7- 6[5] so the match in 1 hour 15 minutes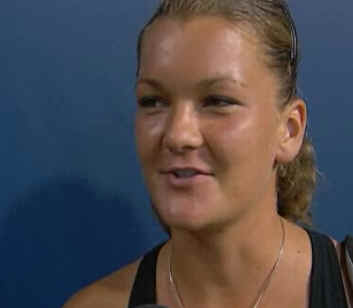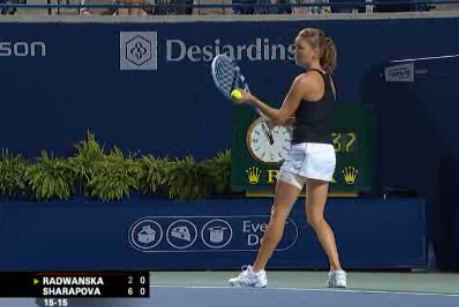 Maria will now face Alisa Kleybanova in the semi-final.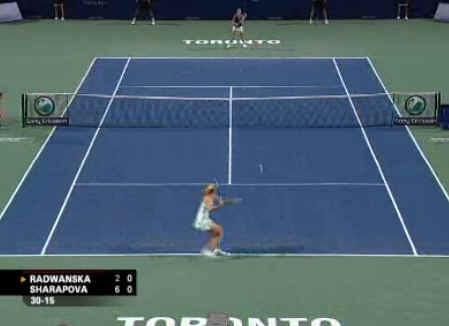 Other Results for Friday, August 21, 2009

Singles - Semifinals
(2) Serena Williams (USA) d. (Q) Lucie Safarova (CZE) 63 62
(4) Elena Dementieva (RUS) d. Samantha Stosur (AUS) 67(3) 61 63
Alisa Kleybanova (RUS) d. (5) Jelena Jankovic (SRB) 67(6) 76(7) 62
Maria Sharapova (RUS) d. (14) Agnieszka Radwanska (POL) 62 76(5)

Doubles - Quarterfinals
(1) Black/Huber (ZIM/USA) d. Dushevina/Rodionova (RUS/RUS) 64 76(2)
(3) Stosur/Stubbs (AUS/AUS) d. Amanmuradova/Kudryavtseva (UZB/RUS) 67(5) 64 108
(6) Llagostera Vives/Martínez Sánchez (ESP/ESP) d. Benesova/Zahlavova Strycova (CZE/CZE) 46 63 104
ROGERS CUP
Toronto-CAN
August 17-23, 2009
$2,000,000/Premier
Hard/Outdoors