2009 US Open Draw is now out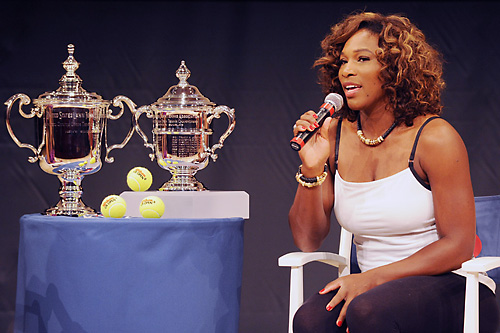 The Top 5 seeds are Safina, a three-time Grand Slam singles finalist, is followed by No. 2 seed and defending champion Serena Williams of Palm Beach Gardens, Fla., winner of 11 Grand Slam singles titles; No. 3 seed Venus Williams of Palm Beach Gardens, Fla., a two-time US Open champion and winner of seven Grand Slam singles titles overall; No. 4 seed Elena Dementieva of Russia, the women's singles gold medalist at the 2008 Beijing Olympics; and No. 5 seed Jelena Jankovic of Serbia, the 2008 US Open runner-up.
Possible women that could reach the final in the top half are Dinara Safina, Ana Icanovic, Sabine Lisicki, Maria Sharapova, Caroline Wozniacki, Elena Dementieva and Jelena Jankovic.
As for the bottom half Serena or Venus Williams, Victoria Azarenka and Kim Clijsters.
The 2009 US Open, August 31 to September 13 at the USTA Billie Jean King National Tennis Center in Flushing Meadows, New-York.