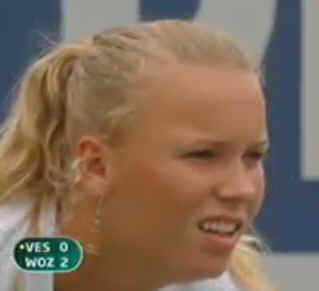 Caroline Wozniacki wins her second Pilot Pen Tournament in a row at the Connecticut Tennis Center, Yale university, New-Haven, Connecticut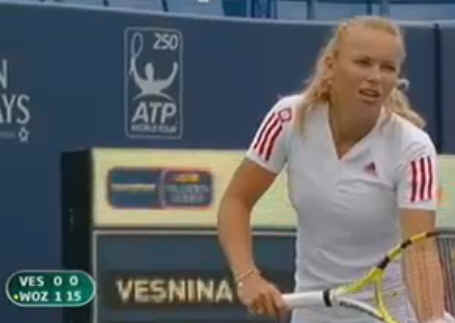 Caroline Wozniacki has Career Record of 161-66, 2009 Record 55-17, WTA Singles Titles 5, WTA rank 9 looking for her third title this year.
Elena Vesnina has Career Record of 205-145, 2009 Record 30-16, no WTA title and is ranked 32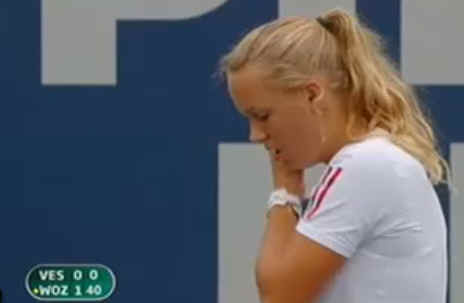 The match was supposse to start at 1pm EST but was delay because of rain until 4 pm.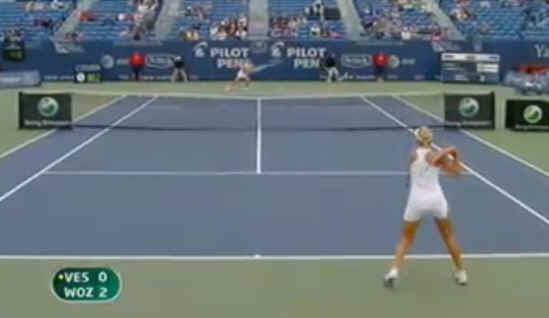 Elena was serving first, it got quickly to 0-40 then Elena brought it back to 30-40 but was unenable to hold. 1-0, Caroline held to 2-0. An other break point for Caroline but this time Elena was able to hold her serve. 2-1 This time it is Elena with a breaking point opportunity but Caroline wins the point for a 3-1 lead. Unforced Errors so far Elena 11 - Caroline 3. Caroline breaks again 4-1. Caroline looking to win the first now with a 5-1 lead. Elena saved a set point and hold on for 5-2. Caroline holds to love to give her the first set 6-2.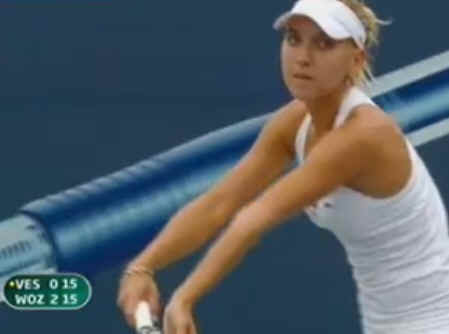 In the first set Caroline got 31 points with 7 winners and only 3 Unforced Errors and won 2 of the 6 break points.
In the first set Elena got 20 points with 11 winners and 17 Unforced Errors and only got 1 break point opportunity that she did not convert.
The first set took 32 minutes.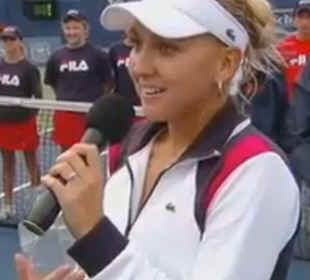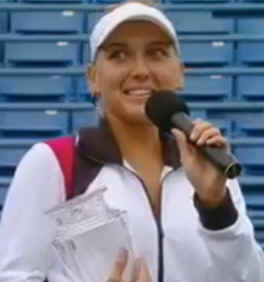 1-1 an other ball in the net gives the break to Caroline to give her a 2-1 lead in the second set. 3-1 Caroline. Elena hold 3-2. Elena get the first Break of the match 3-3 then a qiuck Love - 40 to 30-40 then Caroline broke righ back 4-3. An other unforcer Error to give he game to Caroline 5-3. Elena holds so Caroline has to serve for the match. 5-4 Caroline with 2 Championship points wins the match 6-2, 6-4 in an 1 hour and 16 minutes.