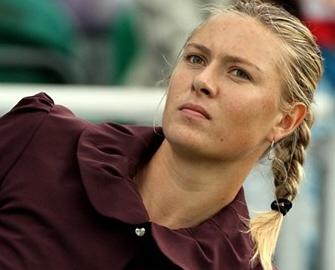 Maria Sharapova will play at AEGON Classic 2011 in Birmingham, England this June
By LadyDragon
MONTREAL, Canada--(LadyDragon.com)15/02/11--Maria is still sick and not playing this week but she has made 2 announcements so far this week, first her Spring 2011 Maria Sharapova by Cole Haan collection and this morning her presence at the AEGON Classic.
Maria will be heading to the AEGON Classic in Birmingham to play her first grass event of 2011.
Birmingham will run from June 6-12 2011 at the Edgbaston Priory Club and is an International $220K event.
Maria says: "I'm excited to be playing at the AEGON Classic once again. It's one of my favourite pre-slam tournaments and I can't wait to get back out on the grass courts at the Priory Club."
"I always get such a warm welcome in Birmingham at the event and from the people in the city so I always enjoy going back and I look forward to returning there in June."
About The AEGON Classic
The AEGON Classic, formerly known as the DFS Classic, is an International Series tennis tournament on the WTA Tour held at the Edgbaston Priory Club in Birmingham, United Kingdom.
Held at this location since 1982, the tournament is played on grass courts. It is seen as a major warm up tournament for Wimbledon and a sister tournament to the AEGON Championships which is held at The Queen's Club, London.
The early years at the Edgbaston Priory Club were dominated by the Americans with 13 of the first 15 champions coming from the United States. In more recent years the tournament has been dominated by players from Eastern Europe with winners coming from Slovakia, Ukraine, Serbia and Russia with Maria Sharapova being one of the most well known recent champions.
The tournament itself attracts a diverse group of fans along with the regular school groups that provide a great atmosphere around the grounds.