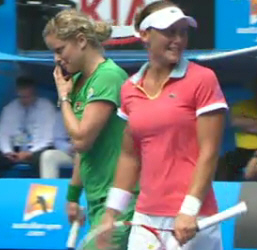 Rally for Relief exhibition match for the Queensland flood victims
By LadyDragon
MELBOURNE, Australia--(LadyDragon.com)16/01/11--On Sunday afternoon in the Rod Laver Arena at the Australian Open 2011 that will start tomorrow the top tennis stars came to play an exhibition match in order to raise funds for the Queensland flood victims.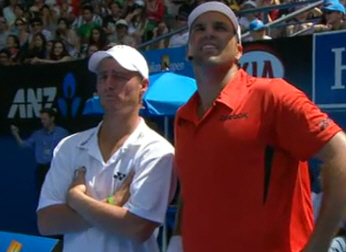 All the players were divided in 2 teams, Green and Gold and they came in 2 segments.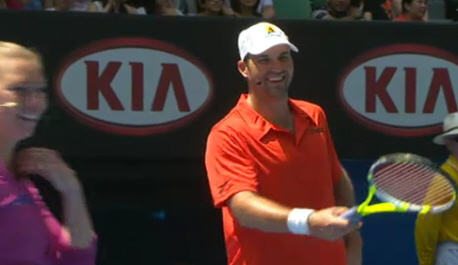 In the first segment, for the Green team who were led by Pat Rafter; Victoria Azarenka, Andy Murray, Andy Roddick and Vera Zvonareva.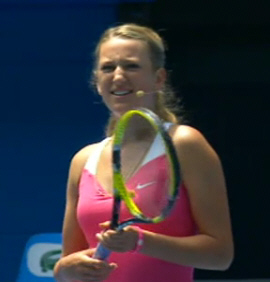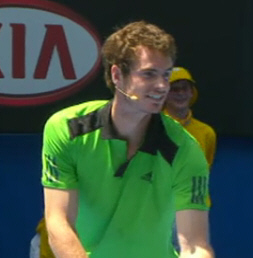 In the second segment Kim Clijsters and Rafael Nadal came to play.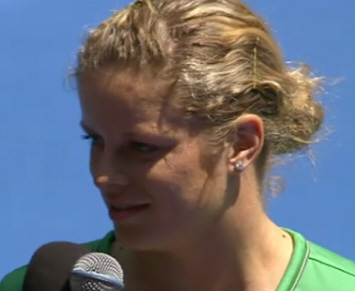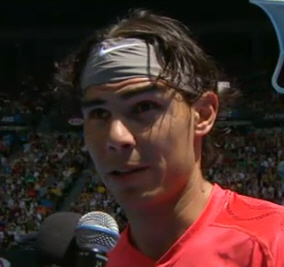 And on the Gold team led by Lleyton Hewitt; Novak Djokovic, Justine Henin, Ana Ivanovic and Caroline Wozniacki.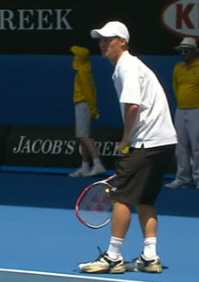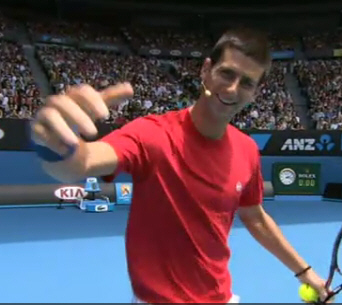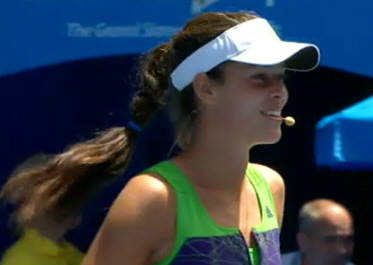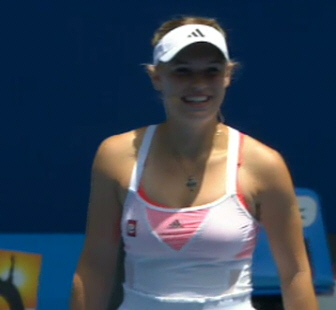 Roger Federer and Sam Stosur came to play in the second segment.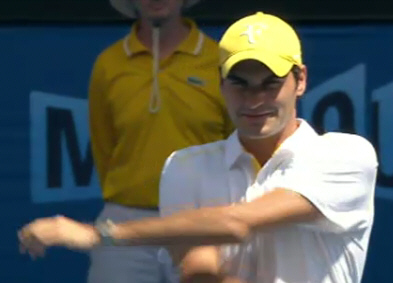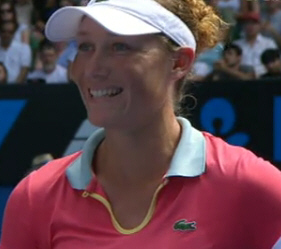 Not only the Stars showed up but the fans as well.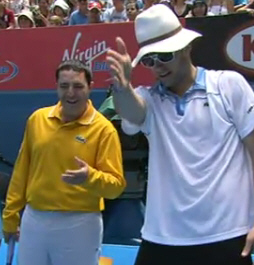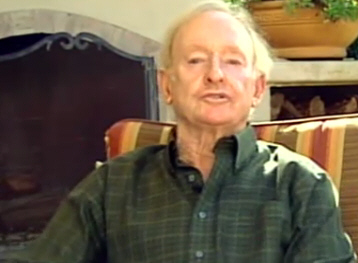 Even Rod Laver made an appearance
15,000 fans packed into Rod Laver Arena plus hundreds more in Garden Square
At the end of the match they have raised over $1.5 million and counting.
https://rallyforrelief.tennis.com.au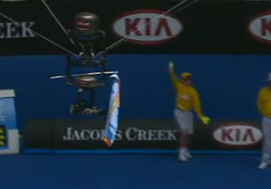 The sky camera bringing a towel to Novak