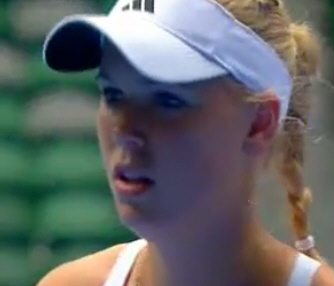 Caroline Wozniacki wins over Gisela Dulko at the Australian Open 2011
By LadyDragon
MELBOURNE, Australia--(LadyDragon.com)17/01/11--Caroline Wozniacki wins over Gisela Dulko in 2 straight set, 6-3, 6-4 in 1 hour and 40 minutes.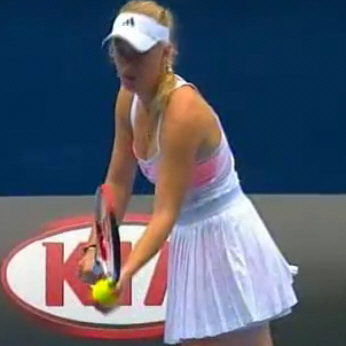 Caroline serving first, long game but she holds, 1-0. Again a long game and Gisela holds, 1 all. Quick game from Caroline and holds to Love, 2-1. Gisela serves, her second ace in this game and holds, 2 all. Caroline holds to 15, 3-2. First break point of the match and a long ball from Gisela and she losses the game, 4-2. Caroline holds, 5-2. Gisela holds 5-3 now Caroline is serving for the set and holds to 15 to win the first set 6-3 in 36 minutes.
Gisela serving first and gets broken, 1-0. A double fault from Caroline then the best rally of the match to give 2 break points for Gisela and Caroline brings it to deuce and gets the game for a 2 -0 lead. Gisela holds to 30, 2-1. Very long game where Gisela had 4 break points but failed to break, 3-1. 15-30 and Gisela fights back and wins the game, 3-2. Nice winner from Caroline to give her a 4-2 lead. Gisela saves a break point and holds 4-3. Down 15-40, Caroline saves 1 break point but Gisela was able to break, 4 all. A long fough game but Gisela's ball in the net makes her loose it now Caroline will serve for the match, 5-4. And she does win the set 6-4 and the match in 1 hour and 40 minutes.