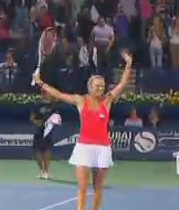 Caroline Wozniaki wins over Svetlana Kuznetsova
By LadyDragon
DUBAI, United Arab Emirates--(LadyDragon.com)20/02/11--Caroline moves back to No. 1 after her great performance today by winning women single's Dubai Duty Free Tennis Championship.
Caroline serving first holds and breaks for a 2-0 lead. Then 2 breaks of serves again 3-1. From that point Caroline gets back on track and wins the first set 6-1 in 30 minutes.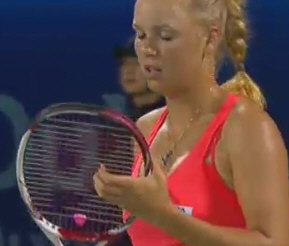 Caroline very sharp this morning so far and too many errors from Svetlana.
3 breaks of serves to start the second set plus a hold from Caroline to give her a 3-1. Svetlana holds 3-2. Caroline holds to keep her lead 4-2. Now caroline breaks to Love and will serve for the Championship. Well after a very long game actually the longest of the match where Caroline failed to take 2 match point well Svetlana breaks to stay alive in the match 5-3. 8 minutes after her second match Caroline has an other one and a long ball from Svetlana give the match away 6-3. 1 hour and 15 minutes the match lasted.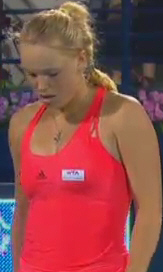 Caroline played very well and too much errors from Svetlana is the story of the match.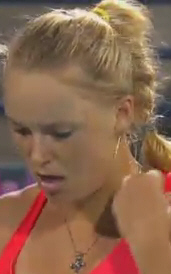 With this win Caroline goes back up the ranking to No. 1 again.