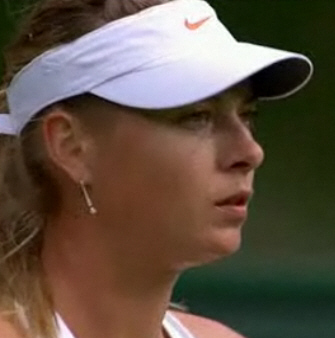 Maria Sharapova wins over Anna Chakvetadze at Wimbledon 2011
By LadyDragon
LONDON--(LadyDragon.com)21/06/11--Maria Sharapova wins over Anna Chakvetadze at Wimbledon 2011 6-2, 6-1 in 1 hour and 8 minutes.
Anna serving first and holds to 40. A quick hold to Love from Maria, 1 all. Maria breaks to take a 2-1 lead. Maria holds again to Love, 3-1. Anna down 15-40 but comes back to hold her serve, 3-2. Finally Anna wins her first point on Maria's serve and Maria does her first double fault but holds to 30, 4-2. Maria breaks again and now will serve for the first set. An other hold to Love from Maria which included her first ace of the match to give her the first set 6-2 in 32 minutes.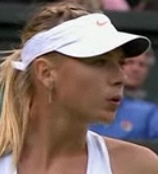 Anna serving first in the second set but gets broken 1-0. Anna breaks firs the first time of the match but Maria breaks right back, 2-1. Ace #2 for Maria and the first service hold of the second set for a 3-1 lead. Maria breaks again , 4-1. Anna sees a break point but Maria holds and now Anna will serve to stay in the match, 5-1. Maria gets two match points and she takes it, 6-1.
Maria served impressively well today never gived a chance to Anna to really gte into the match.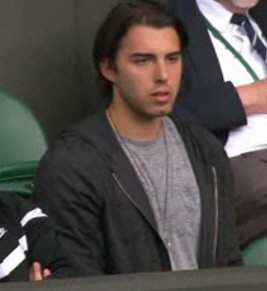 Maria's fiancee Sasha Vujacic in the crowd.