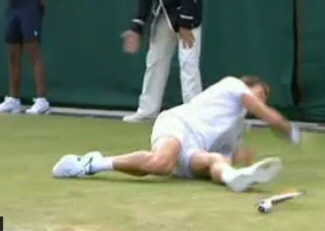 Milos Raonic injured and forced to retired at the Wimbledon 2011
By LadyDragon
LONDON--(LadyDragon.com)22/06/11--Milos started the match very well with 3 aces and and broke Gilles Muller's serve from Luxembourg serve for a 2-1 lead. Then on the first point of the fourth game Milos took a nasty and hard fall.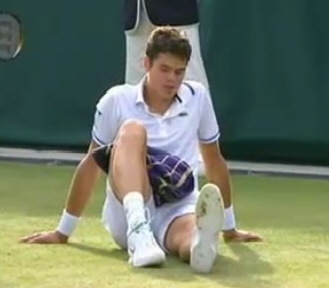 After the fall Milos stayed there did not try to get up at all, he just stayed there and waited for the trainer to come and assess his injurie.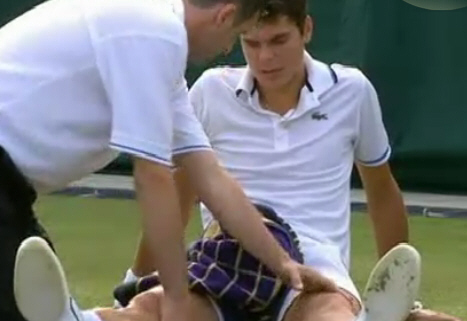 After the trainer came he got up and walked to the chair and got his upper right leg taped then came back to serve. It was obvious by looking at him lipping to serve that he was not going to play for long. He won his serve with 2 aces then when it was time to receive since he could barely moved he decided to retired.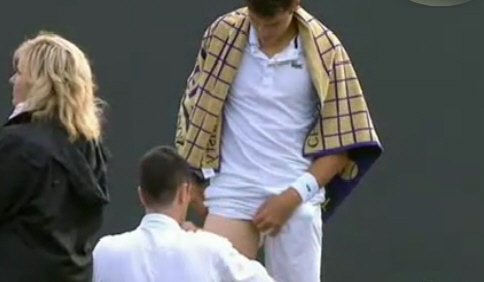 Too bad for Milos he has played very well since the beginning of the year. Milos Raonic started the year with a ranking over 100 to 31 and is presently the highest ranked player for Canada.
Update; Milos is at the hospital to get a scan
Gilles Muller will play Rafael Nadal in is next match.