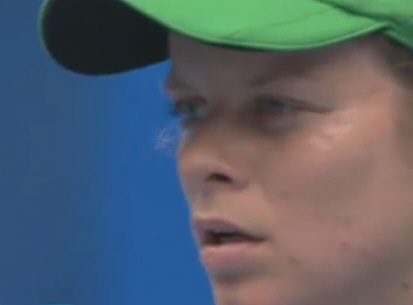 Kim Clijsters wins over Agnieszka Radwanska at the Australian Open 2011
By LadyDragon
MELBOURNE, Australia--(LadyDragon.com)26/01/11--Kim Clijsters wins over Agnieszka Radwanska 6-3, 7-6 in 94 minutes at the Australian Open 2011.
4-3 Kim leading and serving now with a break up. Kim holds to Love 5-3. Kim breaks again to win the first set 6-3 in 29 minutes.
Agnieszka'serve is way too weak for Kim.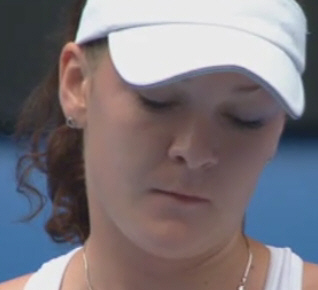 Kim almost gets broken but holds 1-0. Agnieszka holds 1 all. Kim holds 2-1. Long close game but Agnieszka holds 2 all. Kim wins a quick to Love game 3-2. Kim breaks again to give her a 4-2 lead. Agnieszka fights back and wins the next 2 games 4 all. A double fault from Kim and Agnieszka breaks 5-4 now she is serving for the set 5-4. Long hard fought game from both but Kim breaks 5 all. 15-30, at this time in this set 41 points won from both. A wide return from Agnieszka gives the game to Kim. Agnieszka will now serve to stay in the match 6-5..Agnieszka holds to Love to bring us into a tie break 6 all.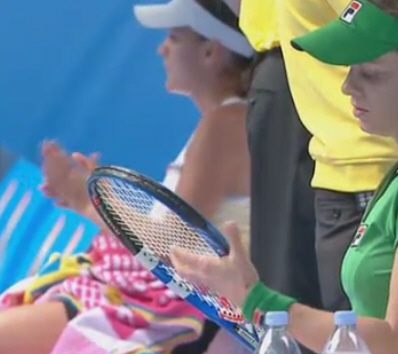 2-0 Agnieszka, 2-1 Agnieszka, 2 all, 3-2 Kim, 3 all, 4 all, 5-4 Kim, 6-4 Kim. Kim wins the TB 7-6.
Kim wins the second set 7-6 and the match in 94 minutes.
Kim will face Vera in her next match.