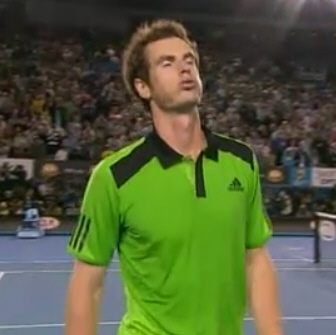 Andy Murray wins over David Ferrer at the Australian Open 2011
By LadyDragon
MELBOURNE, Australia--(LadyDragon.com)28/01/11--Andy Murray wins over David Ferrer for a place in the Australian Open 2011 Men Final.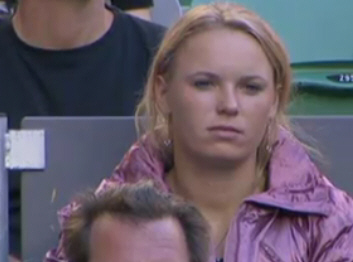 Caroline Wosniacki is sitting in the box of Andy.
David serving first and on serve untill 3 all where Andy breaks to give him a 4-2 lead.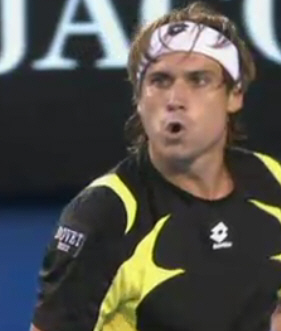 Andy goes down 15-40, in a fabulous 22 strokes rally David breaks right back 4-3. Andy in that game had 2 break points but failed to convert so now he is serving to stay in the set.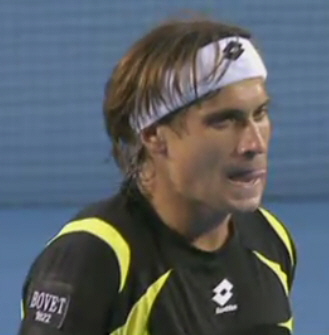 An other long rally this time 37 strokes where Andy wins the point but again fails to hold. David wins the first set 6-4 in 46 minutes.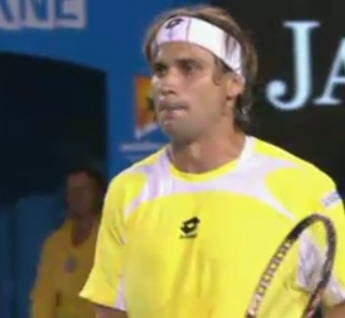 Too much errors from Andy 16/6 and 10/10 winners.
Andy on his second breaks points, David with a long ball gives the game to him 1-0. Andy goes down 0-40 then 2 balls in the from David, 30-40 then a ball in the net this time from Andy gives the game to David. Andy has been broken 3 times in a row 1 all. David holds 2-1. Andy finally holds to 15, 2 all. 4 all. David holds to Love 5-4. Andy again almost broken but holds 5 all. Finally Andy breaks and will now serve for the set. David breaks again to bring us to a Tie Break 6 all. Andy wins the 7-2 and the second set 7-6 in 73 minutes.
Andy playing better 19/9 winners and 18/14 errors.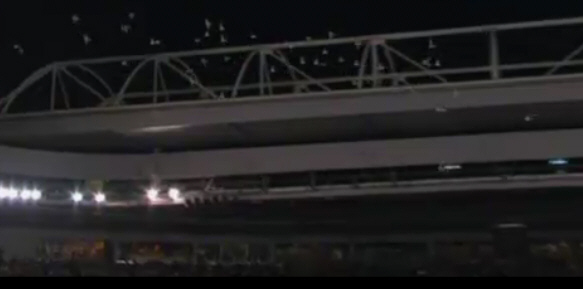 At the end of the first point a flock of seagulls flew inside and some got freaked out and started to scream.
And from that point Andy went on a winning roll. Winning the third set 6-1 in 42 minutes.
Andy breaks and holds 2-0. David wins the next 3 games 3-2. Andy holds 3 all. 4 all. 5 all. 6 all.
1-0 Andy, Ace 2-0, 2-1, 3-1, 4-1, Ace 5-1. 6-1, 6-2. Andy win the tie break 7-2 and the set 7-6 in 65 minutes.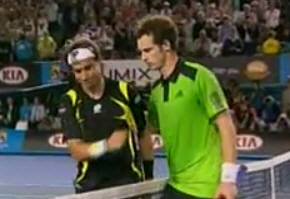 Andy will face Novak in the Final