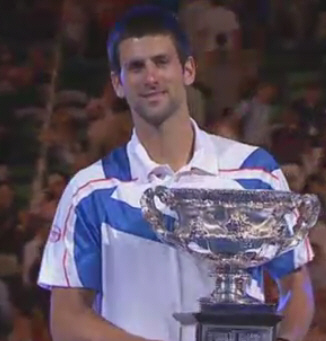 Novak Djokovic wins the Final of the Australian Open 2011 over Andy Murray
By LadyDragon
MELBOURNE, Australia--(LadyDragon.com)30/01/11--Novak Djokovic wins The Men Championship 6-4, 6-2, 6-3 of the Australian Open 2011.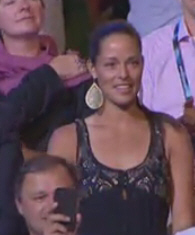 Ana Ivanovic in Novak's box.
Novak serving first and holds to Love 1-0. Very long game, already 17 minutes into the match Andy finally holds with his first ace 2 all. An other long game Novak holds 2-1. An other ace to give the game to Andy 2 all. Novak holds to 15, 3-2. 5-4. Andy serving to stay in the set, an other long rally this time 39 shots one and Novak breaks to win the first set 6-4 in 59 minutes.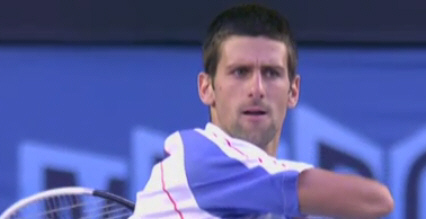 1-0 and novak breaks again for a 2-0 lead. Novak has now won the last 4 games. Novak holds to 15 for a 3-0 lead. Well Andy's game has gone down to hell, he gets broken again to give a 4-0 lead. Novak has now a 5-0 lead. In a close game, finally andy holds 5-1. Novak is gone off track losing his serve to Love 5-2. Novak back on track, he breaks to win the second set 6-2 in 40 minutes.
Well a nice foregand winner to actually break Novak serve 1-0. Andy missed an over head to give back the game to Novak 2 all. Again a very long game on his 7 break points Novak breaks for a 3-1 lead. Andy playing better and breaks right back 3-2. A winner from Andy allows him to hold 3 all. Nice shot from Novak for a 4-3 lead. Novak breaks and will now serve for the Championship. Novak wins the set 6-3 in 157 minutes.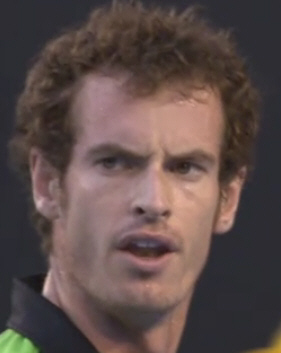 Well Novak was superieur from the start and deserved to win the Championship.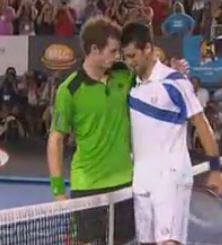 At the end of the match Novak threw his shirt and red shoes in the crowd.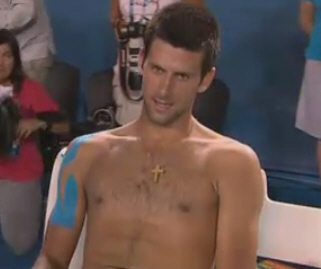 Novak Djokovic's interview after his win in the Final of the Australian Open 2011 over Andy Murray
Andy Murray's interview after his lost in the Final of the Australian Open 2011 to Novak Djokovic