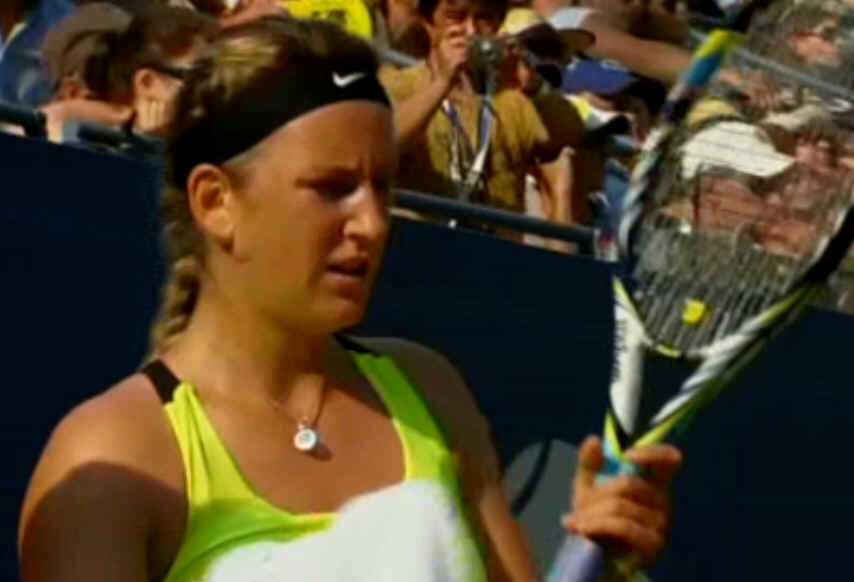 Victoria Azarenka wins over Maria Sharapova in the semi-final at 2012 US Open
By LadyDragon
NEW-YORK--(LadyDragon.com)07/09/12--Victoria wins again over Maria in a well fought match.
Victoria will be in her first final at the US Open.
Maria serving first.
Good opening game from Maria she holds to 15, 1-0. 30-40, Victoria double faulted and give the game to Maria , 2-0, Maria holds to 30 to take a 3-0 lead. Finally, Victoria holds to 40, 3-1. A very quick game from Maria and a Top Spin lob over Victoria's head give her the game to love, 4-1. An other double fault from Victoria and this time gives the game to love to Maria, 5-1. Maria serving for the first set. Maria now double faulted to loose to game to 30, 5-2. Victoria must hold serve to stay in the set. Victoria holds to 15, 5-3. Maria goes down 15-40 but fights back and an ace gives her the first set. 6-3
Well Maria obviously started the matchg on fire then cooled down but got back on track in time to win the first set, 6-3 in 40 minutes.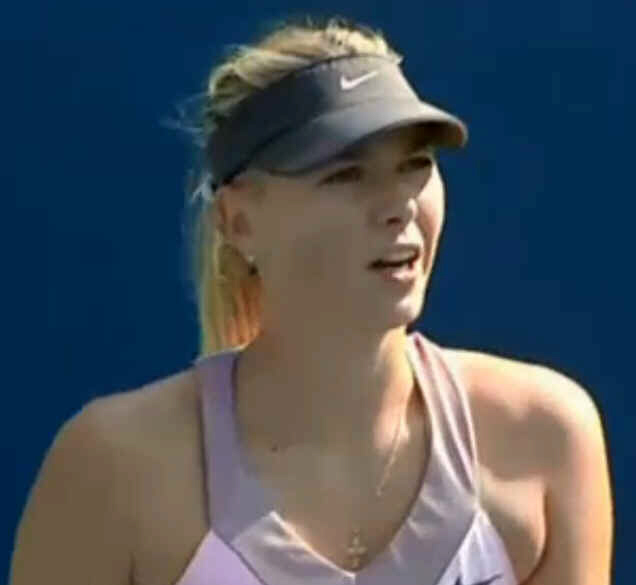 Winners and errors are 1-9 for Victoria and 10 -12 for Maria.
Maria breaks to 40, to take an early lead in the second set, 1-0. A ball in the net and Maria give the game back, 1 all. Victoria holds to 15, 2-1. Maria double fault to give the game to Victoria, 3-1. Maria in trouble now 3 games in a row she lost. Victoria holds to 15 for a 4-1 lead. Maria holds to 30, 4-2. Very long game, plus Victoria saves 2 break points to take 5-2 lead. Now it is Maria that is serving to stay in the set. Maria looses the game and the set, 6-2.
The players are gone for 10 minutes because of the heat.
Winners and errors are 10-3 for Victoria and 13 -12 for Maria after 48 minutes.
Victoria holds to 30, 1-0. Maria down 0-30 comes back to hold, 1 all. Victoria holds, 2-1. Very long game from Maria but an ace gets her the game. 2 all. Victoria up 40-0 then back to deuce but holds, 3-2. Maria does the same 3 all. Victoria holds to 15, 4-3. Third time that Maria finish a game with an ace, 4 all. Victoria holds and breaks to win the match
The match took 2 hours and 42 minutes.
Total winners and errors are 19-19 for Victoria and 44 -42 for Maria.
Plus Aces and Double Faults are 0-5 for Victoria and 8 -10 for Maria.
Well it was a fantastic and very close match it was the battle of the will and in the end it was Victoria that emerged victorious.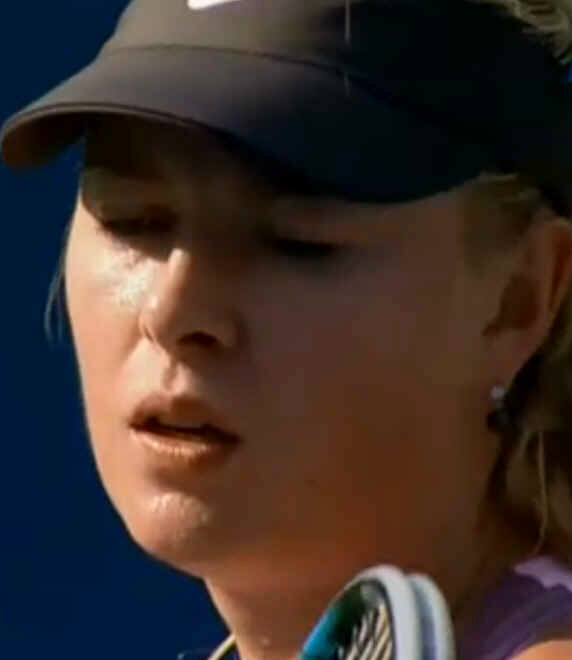 ----------------------- INFORMATION ON HOW TO RECEIVE MONEY FROM YOUR DEBTS ----------------------------
IMPORTANT ---> Email LadyDragon if you are interested ---> In receiving MONEY for your DEBTS
IMPORTANT VIDEO ---> Very Informative ---> Video 1 Problem & VIdeo 2 Solution
IMPORTANT ---> LadyDragon Article --->LadyDragon exclusive interview with Tom Lawler from Freedom Club USA
IMPORTANT VIDEO--> Very Informative ---> Great Explanation of your STRAWMAN ACCOUNT
MP3 ---> How we are all caught in the fraudulent system
IMPORTANT ARTICLE ---> Structure of the Birth Certificate
VIDEO ---> Very Informative ---> David Icke
----------------------- INFORMATION ON HOW TO RECEIVE MONEY FROM YOUR DEBTS ----------------------------