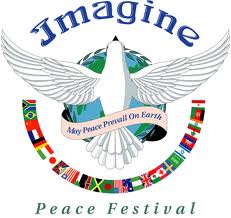 Keshe: Place in Romania where you can go signed the World Peace Treaty
By LadyDragon
MONTREAL--(LadyDragon.com)08/03/13--8.00pm EST, LadyDragon wrote -Yesterday, M.Keshe announced the places for Belgium and the Netherlands and now today, it is Romania.
M.Keshe asked that if you have organized a place in your area to please go posted it on his forum.
M.Keshe latest information on the signing of the World Peace Treaty.
You can sign the peace treaty at the following addresses on 21.4.2013
The public signing of the keshe Foundation the World peace treaty day.
The logo will be released later on this week.
The public venues for signing of the peace treaty
Belgium:
The Keshe Foundation centre
Ring Oost 14
Ninove
9400
Belgium
Opening from 10 am till 5pm
Sunday 21.4.2013
Contact:
Info at keshe foundation.com
Holland:
Stormvogelweg 1
2106 AR
Heemstede
Holland
Contact: Mobile: Desiré Blok +31 6 226 86750
Mobile. Trix van de Poll + 31 6 539 32895
Romania, Sibiu
Romania:
Pia?a Mare, Sibiu
Contact:
Margarit-Daniel Buzoi
Mobil: 0723525559
email: margarit-daniel@buzoi.ro
LadyDragon was invited in M.Keshe Study Group and she is now preparing a resume with sound and video of the gathering.
If you are interested in building power source for yourself please email me your phone number if you are in the US and Canada, if not send me your Skype
LadyDragon's new Keshe Foundation section
LadyDragon Radio Show: Pope, M. Keshe, Russian Meteor and Occupy Churches and more
LadyDragon talks about the arrest of the Pope , Harper and the Queen , plus M.Keshe Peace Treaty and more.
LadyDragon Radio Show: Message of the day plus a recap of the news for March 01, 2013
Please go the http://www.ladydragon.com/ for more news
For Breaking news please
Click here to listen to previous LadyDragon Radio Shows