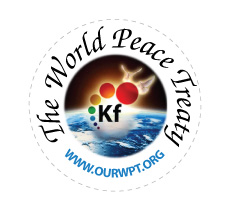 Keshe: The world peace treaty lecture and presentation
By LadyDragon
MONTREAL--(LadyDragon.com)09/04/13--2.00pm EST, LadyDragon wrote -M.Keshe will speak in Brescia, Italy on Sunday April 21 2013 concerning the World Peace Treaty.
LadyDragon Article ---> Keshe:Today is a new day and a new era plus a NEW DESTINY for mankind
The world peace treaty lecture and presentation
The official world peace treaty conference with M T Keshe as one of the speakers will be held in Brescia, Italy on Sunday the 21.4.2013.
The program is an open signing day starting from 2 pm until 9 pm.
You can walk in and sign your peace treaty or just to be around to meet others.
The World peace treaty talk will be given by M T Keshe at 5 pm at the conference hall of the hotel.
There are limited seats available and the reservation to attend the talks from the website of the Foundation.
http://www.keshefoundation.org/shop/category/view/3.html
The cost for reservation to attend the talk 20 euros.
The venue:
VILLA FENAROLI PALACE HOTEL
Via Mazzini, 14
25086 Rezzato (BS)
Tel. +39 0302793223
Fax +39 0302594111
eventi@villafenaroli.it
Web site: www.villafenaroli.it
Villa Fenaroli è anche su facebook: www.facebook.com/villafenarolipalacehotel
For accommodation reservation at the hotel use the reference WPT discount arrangement.
LadyDragon's new Keshe Foundation section
Please go the http://www.ladydragon.com/ for more news
For Breaking news please
Click here to listen LadyDragon Radio Shows