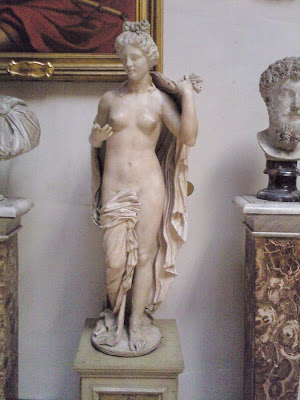 Cobra talks to LadyDragon about Rome and Cyprus
By LadyDragon
MONTREAL--(LadyDragon.com)21/03/13--07.29pm EST, LadyDragon wrote -LadyDragon called Cobra not long ago, he was finishing writing his update about his Conference in Rome last week and he said it went well.
We discusses the situation in Cyprus an Cobra told me that the Ligh Forces are at work to conteract what the Dark ones are doing.
More people are waking up on a daily basis but not enought plus things are moving slowly but surely.
LadyDragon will call Cobra next week for more updates meanwhile Cobra just send me this for you to read;
Cobra: Short Update about the Rome Conference
This conference was a great success!
Predictably, after one week of rain, the skies have cleared just as we started the conference.
We were working again with St. Germain, putting an etheric virus in the matrix structure of the main planetary Jesuit/Archon energy vortex of Chiesa del Gesu, Palazzo Colonna and Palazzo Doria-Pamphilj in the center of Rome. Surprisingly, the Goddess energy can be found even in those strange places:
The Light forces have communicated a message at this opportunity:
"Rome is an eternal city which was created by the Goddess.
It will never be allowed to be destroyed as the Goddess is watching over it, protecting it.
It will be transformed. Many of its inhabitants that now walk in the shadows will step into the Light.
Those who do not wish to step into the Light will soon never be allowed to walk its streets again."
At the conference, we have created four core groups that will grow into one of the currently missing links for the surface infrastructure for the Event.
Two more groups will be added at the Irvine/Laguna conference and the existing groups strengthened.
After all these are established, the next phase of this project follows.
You can join the groups and also actively participate in their activity.
You can find the Planetary Leadership group here:
http://www.facebook.com/groups/PlanetaryLeadership/?fref=ts
And Planetary Healers group here:
http://www.facebook.com/groups/227218620754222/
And New Renaissance Group here.
http://www.facebook.com/groups/newrenaissancegroup/
And New Planetary Financial group here:
http://www.facebook.com/groups/NewPlanetaryFinancial/
We are creating the Victory of the Light!
About Cobra
Cobra surfaced in March 2012 and since then has grown in popularity due to Cobra extensive knowledge about and the Light Forces.
Cobra said, he is an incarnated Pleiadian and is part The Resistance, that are here to liberate Planet Earth from the Dark Forces that have enslaved the planet for many many years.
Latest Articles about Cobra Articles can be found here
If you are interested in building a Power Source for yourself please email LadyDragon your phone number if you are in the US and Canada, if not send your Skype.
LadyDragon's new Keshe Foundation section
LadyDragon Radio Show: Pope, M. Keshe, Russian Meteor and Occupy Churches and more
LadyDragon talks about the arrest of the Pope , Harper and the Queen , plus M.Keshe Peace Treaty and more.
LadyDragon Radio Show: Message of the day plus a recap of the news for March 01, 2013
Please go the http://www.ladydragon.com/ for more news
For Breaking news please
Click here to listen to previous LadyDragon Radio Shows