Nucleus, the connected home device, announced at CES 2016 a national partnership with Lowe's.
By LadyDragon
LasVegas--(LadyDragon.com)18/01/16--2.40pm EST, LadyDragon wrote - Built by families for families, Nucleus is a connected home device that combines the family phone, intercom, video chat and security alerts in one easy-to-use device.
With this partnership, Lowe's will accept pre-orders for Nucleus devices beginning January 2016.
Additionally, Nucleus will be the largest debut of a smart home product of its kind to be promoted within dedicated endcaps across 1,000 Lowe's stores.
The product will also be for sale, including pre-orders, on Lowes.com.
The Nucleus device offers families home security, motion detection, instant video connectivity, privacy features as well as voice activation.
In addition to pursuing integration with the Iris by Lowe's smart home platform, Nucleus supports integrations with other connected home platforms including Nest, SmartThings, iControl and Insteon, giving families an easy and affordable interface to manage the connected home.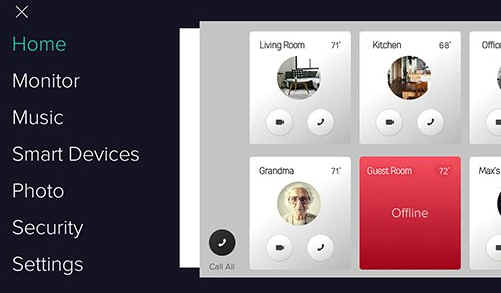 According to the 2015 Smart Home Survey, conducted by Harris Poll on behalf of Iris, when it comes to shopping for smart home products, home improvement stores (either in-store or online) were rated the No. 1 place Americans are most likely to buy.
Additional findings from the survey revealed that among Americans who plan to buy any smart home products in the next 12 months, security cameras are the No. 1 smart home product they plan to buy (56 percent); and parents with children under the age of 18 in their home are nearly three times as likely to purchase smart home products in the next year as those without.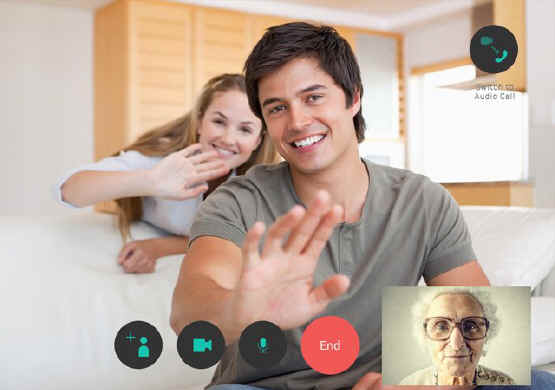 "We are committed to offering our customers smart home products that combine ease-of-use with breakthrough technical capabilities," said Mick Koster, vice president and general manager of Iris Home Systems. "Consumers are seeking connected home products that deliver security and automation in engaging ways. Nucleus helps further Iris' mission to have customers to have deeper relationships with their homes by offering the ability to further protect their home, while staying connected to their families."
With Nucleus, families can forgo expensive and outdated intercom systems and easily connect to family members for an audio or video conversation in the home, between homes, or with any iOS or Android device via the Nucleus app.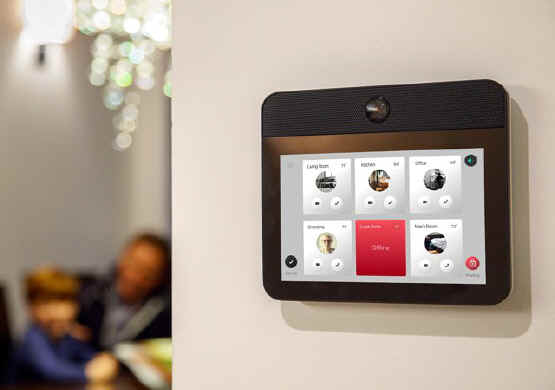 "Nucleus was created by families to help other families instantly connect with loved ones, while keeping their homes protected," said Morley Ivers, co-founder and President of Nucleus. "We are thrilled to announce our category exclusive retail partnership with Lowe's, the home improvement company trusted by millions of families across the country. Lowe's pairs over 70 years of home improvement expertise with a valued customer experience, and we are excited to offer Nucleus to simplify the connected home for customers."
Nucleus will retail for $249 and will be available for pre-order on Lowes.com in January 2016.
The product will also be available in 1,000 Lowe's stores and online beginning summer 2016.
About Lowe's
Lowe's Companies, Inc. (NYSE: LOW) is a FORTUNE® 50 home improvement company serving approximately 16 million customers a week in the United States, Canada and Mexico through its stores and online at Lowes.com, Lowes.ca and Lowes.com.mx. With fiscal year 2014 sales of $56.2 billion, Lowe's has more than 1,845 home improvement and hardware stores and 265,000 employees. Founded in 1946 and based in Mooresville, North Carolina, Lowe's supports the communities it serves through programs that focus on K-12 public education and community improvement projects. For more information, visit Lowes.com.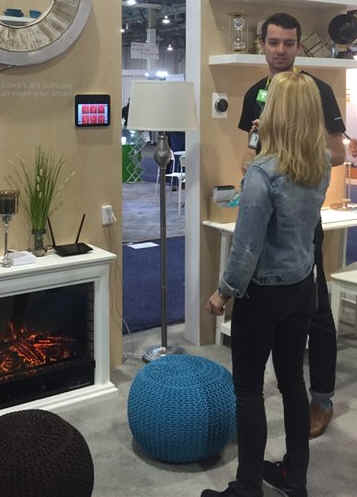 About Nucleus
Nucleus designs solutions that connect the family. Created by families for families, Nucleus' namesake product is a thin, affordable, connected device, giving families the easiest way to stay in touch, secure the home and connect to what matters most. To transform your family network, visit: http://nucleuslife.com
Please go the http://www.ladydragon.com for more news
LadyDragon Project --->LadyDragon's Eco-House Laboratory
For Breaking news please