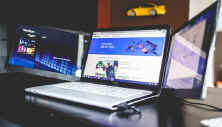 Sliden'joy schedule to ship in April 2016.
By LadyDragon
Montreal--(LadyDragon.com)20/01/16--6.04am EST, LadyDragon wrote - Sliden'joy is an ultra-thin, light, portable and free-standing, where users can easily unfold it and add one to two extra screens to their Laptop.
With magnets, users can attach it to the back of their laptop and enjoy a full panoramic display and share content with it's 180°rotation option.
Sliden'joy provides users from different brands and sizes a revolutionary system that fits to the back of their screens to double or even triple users' visual display in high definition.
Through Sliden'Joy's 180°rotation, it allows people sitting in front of the user to easily see the screen in real time.
No more unnecessary connections: our accessory is powered and connected by a single USB port.
While Sliden'joy works exactly like traditional monitors, it differs in its freestanding ability and easy connection to the back of your laptop, while remaining much thinner and much lighter.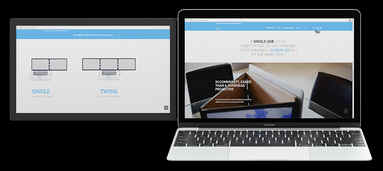 No more carrying around heavy and unnecessary products.
The Sliden'joy is so lightweight just plug in the USB and the display will automatically launch.
Enjoyable and practical on a personal or professional level, Sliden'joy is also useful in web development, graphic design, photography, video artistry and for students, business people, gamers, architects, travelers, Djs, and designers.
Esthetic: No salient angle, integrated magnets and freestanding: Sliden'joy is simple and sleek.
Magnets: Powerful technology, designed not to disturb the quality/operability of your screens and long-lasting use/usage.
USB: The screen is powered by a single USB 3.0 or 2 ports 2.0.

DEVELOPER : Users can easily program on the central screen as before, while completing the testing on the two other screens. Slide'njoy is convenient efficient.
PHOTOGRAPHER : With the growing popularity of digital cameras, people take more and more photos. Users will now be able to easily compare and contrast between several shots across their screens, now compare up to 3x more before selecting and editing them.
GRAPHIC DESIGNER : Display instructions from your clients on your left screen and work on Photoshop on your central screen, while having a live preview of the result on the right screen.
IN STUDIOS : as in live performance, the lack of working space on your screen has always been an issue, now you can devote the first screen to their mixer, the second one to their editing platform, and the third one to the movie display.
You can choose between 2 models of Sliden'Joy : 1 or 2 external screens.
Slab type : IPS ( Best results for less consumption) & matte slab.
Colorimetry : sRGB
Response time : 5ms
Frequency : 60hz
Resolution : 1920*1080
Weight of each slab : 50-100 grams depending on the size chosen.
Final accessory weight will of course depend on finishes, sizes.
Luminosity : 350cd/m2 Contrast : 1000:1.
Viewable screen size :
13" : 11.59 inch x 6.52 inch / 294mm x 165mm
15" : 13.59 inch x 7.64 inch / 345mm x 194mm
17" : 15.07 inch x 8.48 inch / 382mm x 215mm
Here are the sizes of the whole accessory :
Once your additional screens slided, simply turn them up to 180° to share what you see with people seating around the table.
From now, you can share to 1 single person, 2, 3, or even 10 people at the same time.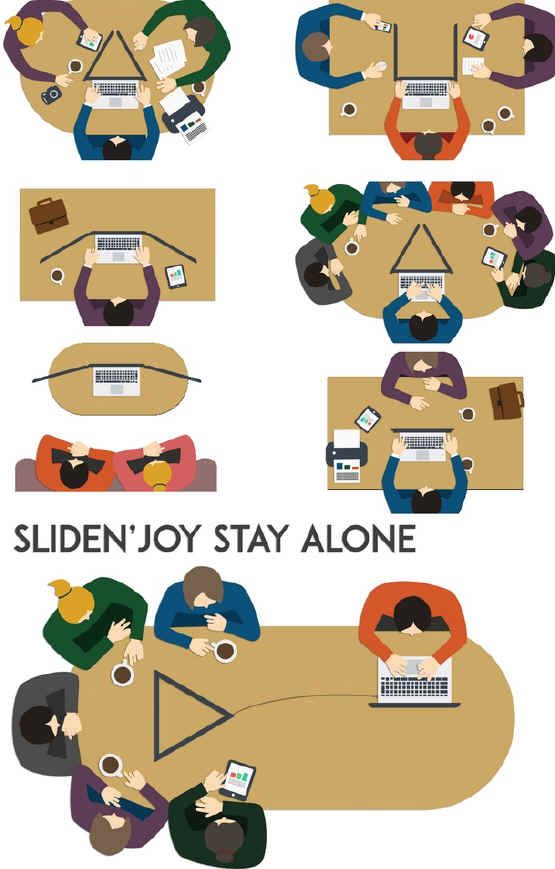 What would Sliden'joy be worth with plenty of bulky cables?
It is design to assure the connection with a single USB3.0.
Made from rigid high quality plastic, available in : Yellow, green, red, blue, pink, turquoise, orange, black and white.
Made from rigid high quality materials, available in : Brushed aluminium, light wood, dark wood, alcantara and leather.
Available in carbon and full grain leather.
Desktop : No laptop? They are working on a solution for your desktop plus working on drivers for Linux.
Please go the http://www.ladydragon.com for more news
LadyDragon Project --->LadyDragon's Eco-House Laboratory
For Breaking news please