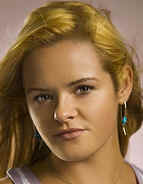 Latest News on the Bell Challenge 2009 Tounament
Aleksandra Wozniak and Lucie Safarova moves to the quarterfinals at the Bell Challenge 2009
Sabine Lisicki withdraw from the Bell Challenge 2009
Opening matches at the Bell Challenge 2009
Bell Challenge 2009 Draws and Players
Aleksandra Wozniak and Lucie Safarova moves to the quarterfinals at the Bell Challenge 2009
Four more Sony Ericsson WTA Tour stars moved into the quarterfinals of the Bell Challenge on Thursday, including Canada's biggest star, Aleksandra Wozniak, the last player into the round of eight.
Wozniak, the No.3 seed at the International stop, eased through the first set but was made to work in the second set, edging Regina Kulikova, 62 64.
Wozniak, who was born in Montréal and lives in Blainville, both cities also in the province of Québec, has always done well at the Bell Challenge. She reached her first Tour quarterfinal here in 2006 and last year made to the semifinals. She is the second-highest seed this year, after No.1 seed Nadia Petrova. No.2 seed Sabine Lisicki from Germany withdrew from the tournament due to an ankle injury before the tournament.
In other matches, No.4 seed Lucie Safarova beat another French-Canadian, Valérie Tétreault, 62 62; Lilia Osterloh won a battle of qualifiers against Amra Sadikovic, 63 26 62; and Bethanie Mattek-Sands, who made her first Tour final here last year and is a wildcard this year, beat Vania King, 63 63.
Petrova, No.5 seed Melinda Czink, No.8 seed Julia Goerges and unseeded Alla Kudryavtseva all won second round matches Wednesday. The quarters will all take place on Friday, with Petrova facing Czink, Wozniak taking on Kudryavtseva, Safarova taking on Mattek-Sands and Goerges playing Osterloh.
The Sony Ericsson WTA Tour is the world's leading professional sport for women with more than 2,200 players representing 96 nations competing for more than $86 million in prize money at the Tour's 51 events and four Grand Slams in 31 countries. More than 4.8 million people attended women's tennis events in 2008 with millions more watching events on television networks around the world. The Sony Ericsson WTA Tour season concludes with the Sony Ericsson Championships – Doha 2009 in Doha, Qatar, from October 27-November 1, and the inaugural Commonwealth Bank Tournament of Champions in Bali, Indonesia from November 4-8.