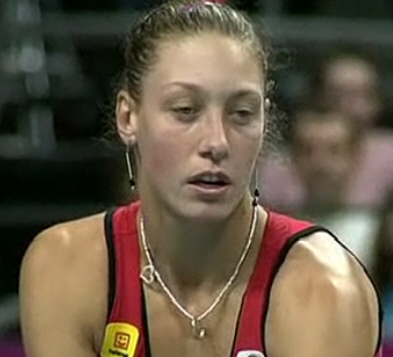 Belgium wins over the USA at the Fed Cup 2011
By LadyDragon
ANTWERP, Belgium--(LadyDragon.com)05/02/11-- Yanina Wickmayer from Belgium wins over Bethanie Mattek-Sands from the USA at the Sportpaleis Antwerp in Antwerp, Belgium to give the first win to Belgium in the Fed Cup 2011.
Yanina wins the first 3 games 3-0. Bethanie wins her first games of the match 3-1. Yanina keeps winning games and now she is serving for the set 5-1. A long game and Yanina finally holds to win the first set 6-1 in 27 minutes.
Kim is the first one to get up and to clap for her.
Toon much errors from Bethanie 15/7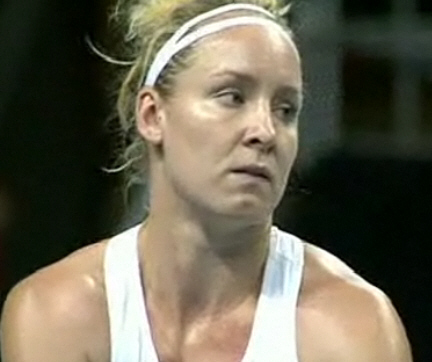 Yanina breaks to start the set 1-0. Bethanie gets her first break point of the match and she converts 1 all. Bethanie holds for the second time in the match and leads for the first time of the match 2-1. Yanina saves 2 break points to bring it to 2 all. Yanina breaks 3-2. Yanina wins her third game in a row to give her a 4-2 lead. In this crucial game, Bethanie holds 4-3. Yanina down 0-40 brings it to deuce but failed to hold 4 all. Bethanie keeps holding to take a 5-4 lead. Yanina almost losses the set but holds 5 all. They both hold to bring us to a Tie Break. Yanina wins the TB 8-6 to win the match in 1 hour and 35 minutes in straight set 6-1, 7-6.
Kim Clijters against Melanie Oudin will play next.
Belgium wins over the USA for a 2-0 lead at the Fed Cup 2011