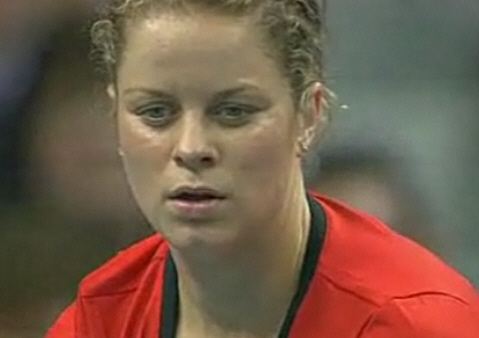 Belgium wins over the USA for a 2-0 lead at the Fed Cup 2011
By LadyDragon
ANTWERP, Belgium--(LadyDragon.com)05/02/11-- Kim Clijters from Belgium wins over Melanie Oudin from the USA at the Sportpaleis Antwerp in Antwerp, Belgium to give Belgium a 2-0 lead in the first round of the Fed Cup 2011.
Melanie serving first but Kim breaks to Love 1-0. Kim goes on to win the first set 6-0.
Melanie only was able to win 7 points in the entire first set.
Kim wins 8 games in a row now for a 2-0 lead. Melanie wins her first game of the match 2-1. Melanie wins the next 2 games to take her first lead of the match 3-2. Kim holds 3 all. Kim wins the next 2 games 5-3. Melanie holds 5-4. With her third Ace of the match kim wins the second set 6-4 and the match in 1 hour.
Kim too strong for Melanie and with her win give Gelgium a 2-0 over the USA.