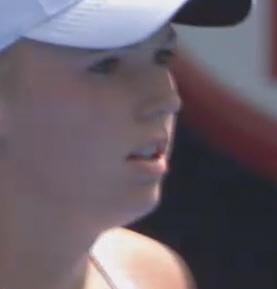 Caroline Wozniacki wins over Francesca Schiavone at the Australian Open 2011
By LadyDragon
MELBOURNE, Australia--(LadyDragon.com)25/01/11--Caroline Wozniacki wins over Francesca Schiavone 3-6, 5-3, 6-3 in 144 minutes at the Australian Open 2011
Francesca serving first, 1 all. The second double fault from Francesca give the first break point of the match to Caroline, Francesca saves the break point and wins the game 2-1. Caroline holds to 15, 2 all. 3 all. Francesca holds in an other close game. Long and close game and Francesca breaks and serving for the set. Caroline has asked for the trainer. Francesca serves her first ace of the match but gives 2 break points to Caroline, 30-40 a ball in the net from Caroline, she gets frustruated and throws her racquet on the grown, Francesca actually comes back to win the game and the first set 6-3 in 45 minutes.
Samething is very wrong from Caroline, she left the court for treatement when she comes back she has her left upper thigh taped.
Caroline holds to 15. 1-0. Francesca hold and breaks Caroline'serve for a 2-1 lead.Caroline goes back to her chair and fixes her taped. At 40-30,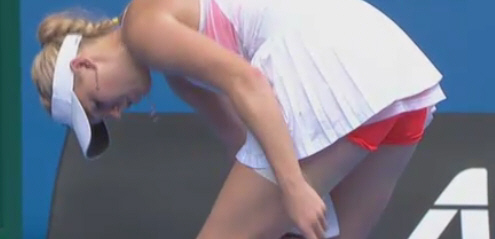 Caroline removes the tape and wins the next point deuce, 2 very long points and Francesca wins the game for 3-1 lead. Dramatic game from Caroline almost lost the game but came back 3-2. All sorts of wild misses caped with a ball in the net gives the game to Caroline 3 all. Caroline wins this game to give her the lead 4-3. Caroline on fire now breaks to 15 now serving for the set. Crowd very much in this tense match now. Caroline start with a double fault. 3 errors from Francesca, net, wild, net, 40-15. an other wild hit to give the game and the set to Caroline 6-3 in 47 minutes.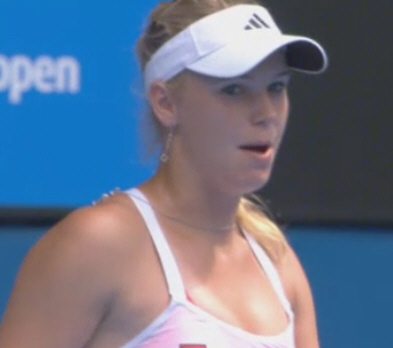 Francesca serving first an other ball in the net giving 2 break points to Caroline. A long ball again gives the first game to Caroline 1-0. Down 0-40 an forehand winner from Francesca wins her the game 1 all. After 2 break points Francesca saves 1 and actually breaks 2-1. The next 3 games have been played with long and close rallies, 4-2. Caroline breaks and will now serve for the match. 40-15 and Francesca saves a match point, 40-30 and the next one to the delight of the crowd, deuce, an other match point for Caroline and Francesca saves that one as well, deuce, Caroline nets now break point for Francesca, long ball from Francesca deuce, break point and she breaks 5-3. This last game summarizes very well that match. each points are fought to the death. 30-40, second serve and a long back hand, Caroline advise her to challenge but its long and Caroline wins the thirds set 6-3 and the match in 143 minutes.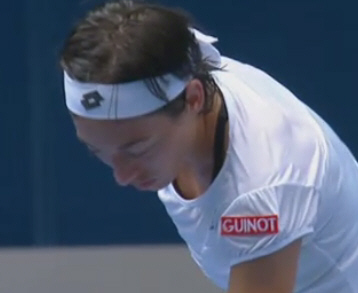 Very high quality match from both players.
With this win Caroline retains her #1 ranking.
It is her first semi-final match at the Australian Open and she will face Na Li next who took her out last year.