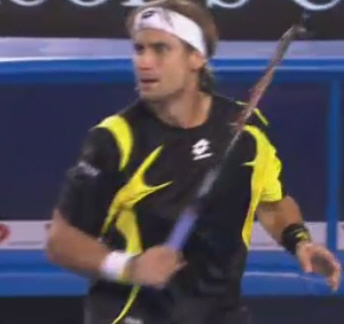 David Ferrer wins over Rafael Nadal at the Australian Open 2011
By LadyDragon
MELBOURNE, Australia--(LadyDragon.com)26/01/11--David Ferrer wins over Rafael Nadal 6-4, 6-2, 6-3 in 152 minutes at the Australian Open 2011.
David serving first and holds to 15. 1-0. Extremely long game, already 23 minutes in the first set and David break on the second break point 2-0. Rafael breaks right back 2-1.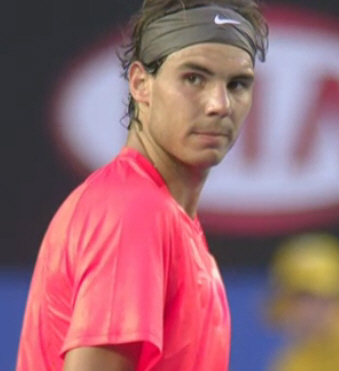 Rafel left the court with his racquet. Medical time out.
Rafeal comes back to serve, not sure what is wrong with him yet because he has nothing taped that we can see.
Rafael gets broken to 15, 3-1. David holds to 15, 4-1.
The trainer comes to talk to Rafael and we now see is left upper thigh taped.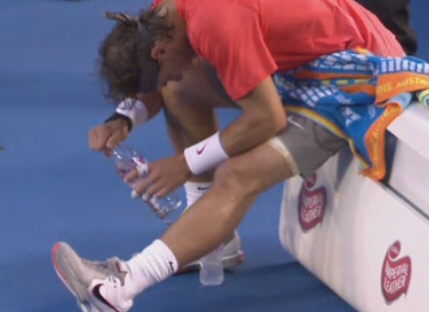 5-2. At the break Rafael is stretching his left leg. Rafael holds to 15, 5-3. Trainer in the doorway. Rafael breaks to 30, 5-4. At the break Rafeal sends the trainer away. Rafael gets broken so David wins the first set 6-4 in 70 minutes.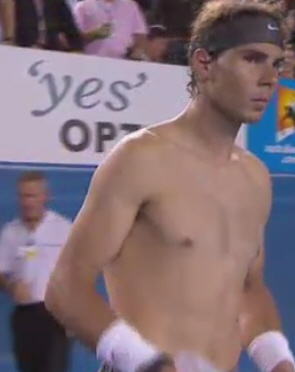 David serving first and holds 1-0. Rafeal holds and breaks 2-1. David breaks and holds 3-2.
Fireworks time :)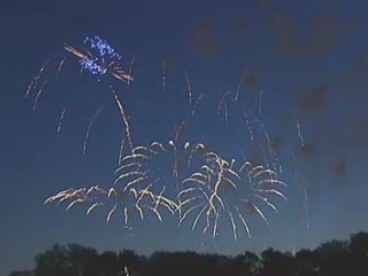 Happy Australia Day :)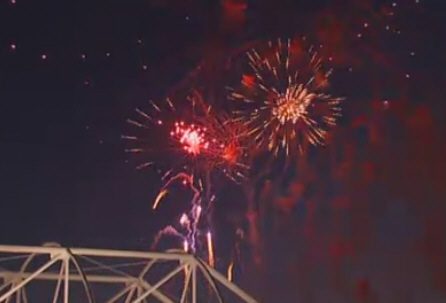 Celebrated annually on January 26 since 1808 to commemorate the arrival of the first fleet at Sydney Cove in 1788.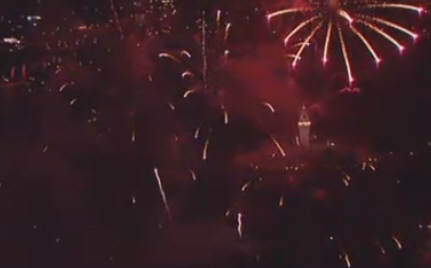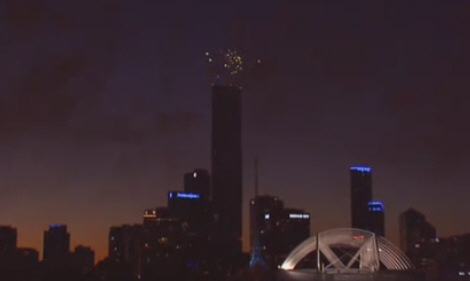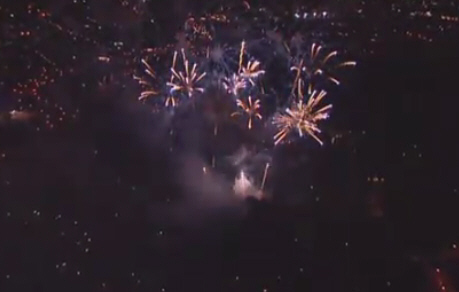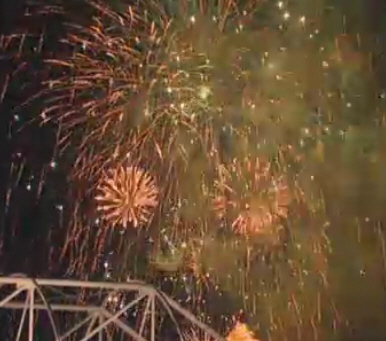 Again David breaks and holds for a 5-2 lead. A winner from David and he wins the second set 6-2 in 42 minutes.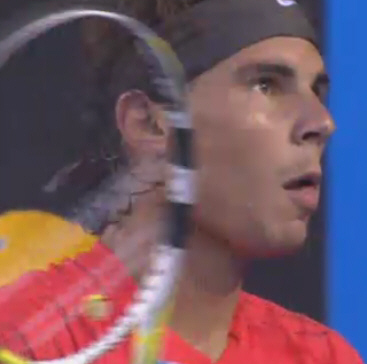 Rafael does not look well at all.
David wins the first 3 games 3-0. Rafeal holds 3-1. Rafeal had 2 chances to break but failed 4-1. Rafael still fighting and holds 4-2. Again Rafael had a chance to break and now he has to hold to stay in the match 5-2. Rafael holds 5-3. David serving for the match.
David wins the third set 6-3 in 152 minutes.
David will face Andy in his next match.
Rafael Nadal's interview after his lost to David Ferrer at the Australian Open 2011