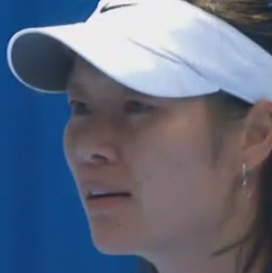 Na Li wins over Caroline Wozniacki at the Australian Open 2011
By LadyDragon
MELBOURNE, Australia--(LadyDragon.com)26/01/11--Na Li with her win over Caroline Wozniacki 6-3, 6-7, 6-3 in 155 minutes at the Australian Open 2011, makes history today by being the first Chinese players to advance into a Gran Slam final.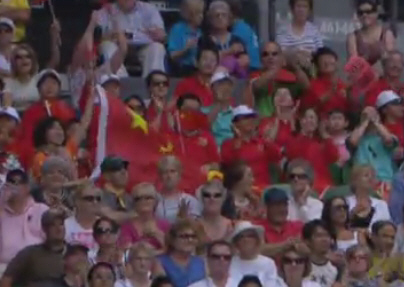 • This is the 2nd consecutive Grand Slam where the top 3 seeds have reached the SF stage. At 2010 US Open, [1] Caroline Wozniacki, [2] Kim Clijsters and [3] Venus Williams reached the SFs. The last time the top 3 seeds have reached the SF stage at the Australian Open was 2001 (1-Hingis, 2-Davenport, 3-V.Williams)
• Wozniacki is making her Australian Open SF debut; she has now made back-to-back Grand Slam semifinals (2010 US Open/2011 Australian Open)
• Li Na has equaled her career-best Grand Slam result by reaching back-to-back Australian Open SFs (2010/2011 Australian Open)
• Zvonareva has reached this stage at the Australian Open for 2nd time, having also done so in 2009
• Only Clijsters has advanced past the SF stage of the Australian Open before (2004 runner-up); there will be a firsttime Australian Open champion crowned this year
• Clijsters and Li have advanced to the SF without the loss of a set; Wozniacki and Zvonareva have each conceded one
• Li has conceded the fewest games (26) en route to the SF; Wozniacki the most (34)
• Wozniacki has spent the longest time on court (7h55); Clijsters the least (6h19)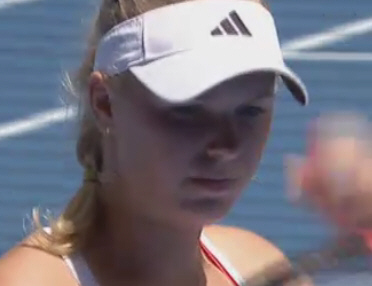 Wozniacki is through to her first Australian Open SF, and her 3rd Grand Slam SF overall (2009/10 US Open); she is bidding to reach her 2nd Grand Slam final after 2009 US Open (l. Clijsters)…
Wozniacki is the only Danish woman to reach a Grand Slam SF, or better, in the Open Era (2009 US Open, R-Up)…
Wozniacki is playing her first major as world No.1; she has secured the No.1 ranking after the Australian Open by advancing to the SF…
Of the last 6 players to reach No.1 ranking for the first time, Wozniacki is only the 2nd to advance beyond 4r in the first major played with No.1 ranking (after Safina, runner-up at 2009 Roland Garros in her first major with No.1 ranking)…
At the Australian Open, the top seed has reached the final 31 times in the Open Era (this is the 43rd Australian Open)
Wozniacki is the youngest semifinalist at 20 years, 6 months; the last 20-year-olds to reach SFs were Maria Sharapova and Ana Ivanovic in 2008 (Sharapova went on to defeat Ivanovic in F)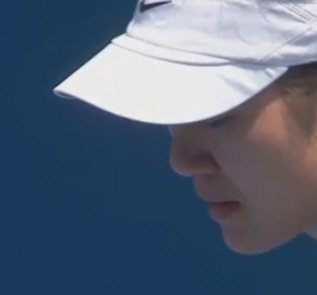 Li has extended her winning streak to 10 matches, having won her biggest title to date at Sydney two weeks ago, where she became the first Chinese player to win a WTA Premier singles title (d. Clijsters, fought back from 5-0 down)…
In the last 10 years, the Sydney champion has reached Australian Open SFs 7 times going on to the final 4 times, although Justine Henin (2004) is the only player to do the Sydney-Australian Open since 1997…
Li has equaled her best Grand Slam performance by reaching back-to-back Australian Open semifinals; this will be her 2nd Grand Slam semifinal (0-1 in previous); a win would make her the first Chinese player ever to advance to a Grand Slam singles final…
In the first 3 Slams of 2010, Li lost to the eventual champion 3 times: 2010 Australian Open (SF, l. Serena), 2010 Roland Garros (3r, l. Schiavone) and Wimbledon (QF, l. Serena)
Last year, Li was 1 of 2 Chinese players (Zheng) to reach the Australian Open SF; it was the first time that two Chinese players had advanced to the QF, and SF, of a Grand Slam…
Li was the only one of last year's quarterfinalists to again reach the last eight at this year's Australian Open…
Having reached the SF, Li is projected to return to Top 10 next week at No. 8. She could rise to No.7 for making the final and No.5 should she win the title. Her current career-best is No.9; she spent 16 weeks ranked in Top 10 in 2010, the first Chinese player to do so…
Li has reached SF without dropping a set, conceding just 26 games to date…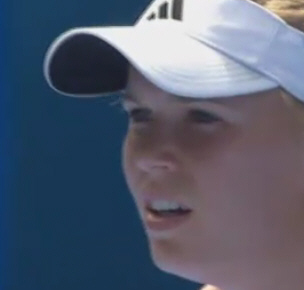 Caroline leading 4-2 and now holding to Love 5-2. Li holding 5-3. After the longest rally of the match so far 21 strokes 15-0, 30-0, 30-15, 30 all, 40-30, a long ball from Li and Caroline wins the first set 6-3 in 39 minutes.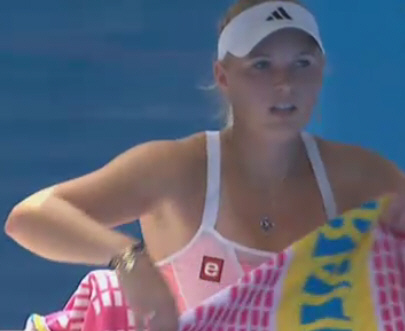 Caroline being Caroline in the first set low winners 2/7 but most importantly only 4/17 errors.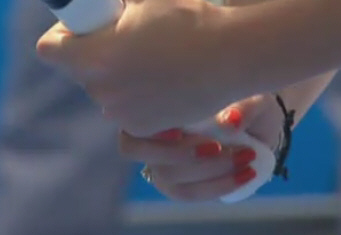 1-1, Very long game with 6 deuces after 4 break points Caroline breaks for a 2-1 lead. Caroline holds 3-1. Better game from Li 3-2. Caroline holds to Love 4-2. Li holds and breaks 4 all. Li again gets killed by her errors 5-4. Caroline serving for the match. Li fighting and breaks 5 all. Li playing well and holding 6-5. Now Caroline needs to hold in order to stay in this set. Very long game with matchs, breaks and deuces points it is actually a double faults that gives the point and the set to Li. Li wins the second set 7-5 in 65 minutes.
Li keeps fighting.
Long close game and Li holds 1-0. Caroline holds to 30. Li keeps fighting and she wins the third set 6-3 and the match in 155 minutes.
Li fought the entire match it was either errors or winners but her pivital winners made the difference in the end.
Li will face Kim in the Final.