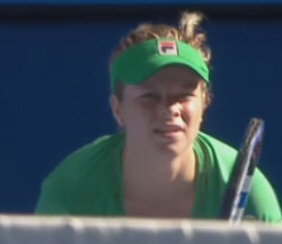 Kim Clijsters wins over Vera Zvonareva at the Australian Open 2011
By LadyDragon
MELBOURNE, Australia--(LadyDragon.com)27/01/11--Kim Clijsters wins over Vera Zvonareva 6-3, 6-3 in 73 minutes at the Australian Open 2011.
[3] KIM CLIJSTERS (BEL #3) vs. [2] VERA ZVONAREVA (RUS #2) – Clijsters leads 6-3
Kim Clijsters will aim to become the 9th different woman in the Open Era to win the US and Australian Opens back to back.
In the Open Era, four (4) players have managed to win back-to-back titles between all four majors, while 13 different players have won two different Slams in succession at least once. Serena Williams was the last player to win back-to-back majors at 2009 Australian Open.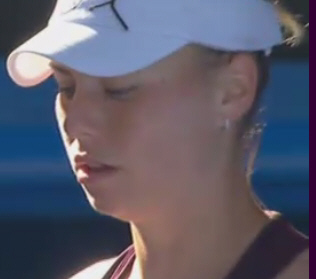 • This is the 2nd consecutive Grand Slam where the top 3 seeds have reached the SF stage. At 2010 US Open, [1] Caroline Wozniacki, [2] Kim Clijsters and [3] Venus Williams reached the SFs. The last time the top 3 seeds have reached the SF stage at the Australian Open was 2001 (1-Hingis, 2-Davenport, 3-V.Williams)
• Wozniacki is making her Australian Open SF debut; she has now made back-to-back Grand Slam semifinals (2010 US Open/2011 Australian Open)
• Li Na has equaled her career-best Grand Slam result by reaching back-to-back Australian Open SFs (2010/2011 Australian Open)
• Zvonareva has reached this stage at the Australian Open for 2nd time, having also done so in 2009
• Only Clijsters has advanced past the SF stage of the Australian Open before (2004 runner-up); there will be a firsttime Australian Open champion crowned this year
• Clijsters and Li have advanced to the SF without the loss of a set; Wozniacki and Zvonareva have each conceded one
• Li has conceded the fewest games (26) en route to the SF; Wozniacki the most (34)
• Wozniacki has spent the longest time on court (7h55); Clijsters the least (6h19)
Vera breaks to 15, 1-0. Kim as well breaks and holds 2-1. Vera holds to 15, 2 all. 3 all. Vera missed a pivotal easy shot and losses the game 5-3. Now Kim wil serve for the match. Vera a bit too wild and that gives the opportunity to Kim to win the first set 6-3 in quick 33 minutes.
Vera down 15-40 comes back and her first ace actually wins her the game, 1-0. 2 all. Kim breaks and holds 4-2. Vera holds to Love. Kim holds. Vera now serving to stay in the match. Kim with 2 match points.
Kim will face Li into the Final.