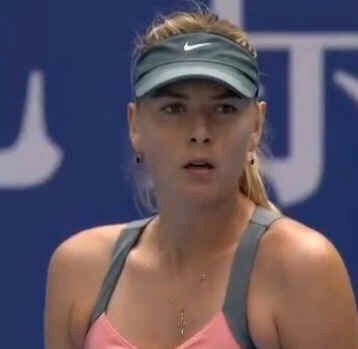 Maria Sharapova wins over Polona Hercog at the 2012 China Open
By LadyDragon
MONTREAL--(LadyDragon.com)04/10/12--Maria wins the match in a quick 2 sets 6-0, 6-2. against Polona in 1 hour and 13 minutes.
Polona serving first.
Maria breaks to 30 , 1-0. Maria holds, 2-0. Maria breaks 15, 3-0. Maria holds to 30 and after 16 minutes of play Maria is leading 4-0. an other break to 30 for Maria who will now serve for the first set, 5-0. Maria holds to 15 to take the first set 6-0 in 26 minutes.
Very quick and one sided set for Maria obviously Polona has no weapons to slow down or hurt Maria.
Maria took 24 points and Polona 10.
Maria had 6 winners and 1 error and Polona no winners and 2 errors.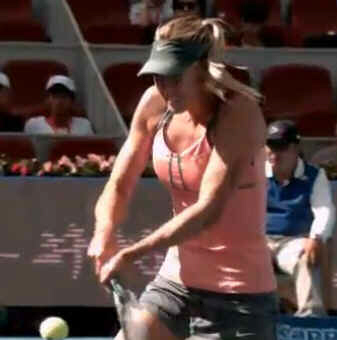 Polona serving down 0-40 challenged a ball that was in and gives the first game of the second set to Maria 1-0. Maria holds, 2-0. Polona finally wins her first game of the match 2-1. Polona wins 2 games in a row to get back on serve but failed to hold her serve so Maria leads again, 3-2. Maria holds to 15, 4-2. Long game but in the end Maria breaks again to now serve for the match 5-2. Maria holds to 15 to win the second set 6-2 and the match.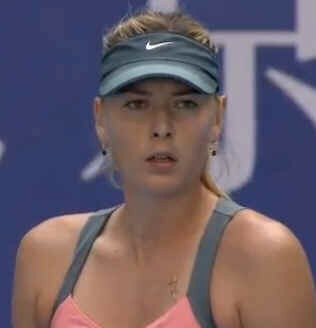 Maria had 14 winners and 7 errors for the entire match and Polona had 5 winners and 8 errors.
Maria wons 61 points and Polona 34.
Polona was no match for Maria from the start plus Maria was very focus and served very well today only 2 double faults for the entire match.
Maria will face the winner of the Caroline and Angelique match.