Maria Sharapova will meet Victoria Azarenka in the 2012 China Open
By LadyDragon
MONTREAL--(LadyDragon.com)06/10/12--Last time they met Maria lost to Victoria in the US. Open
The first match was between Maria and Li and unfortunatly for the Chinese fans, Li could not keep up with Maria.
The first set was close and Maria won 6-4.
The second set was all Maria, destroying Li and wining it 6-0.
Maria won the match in 1 hour and 41 minutes.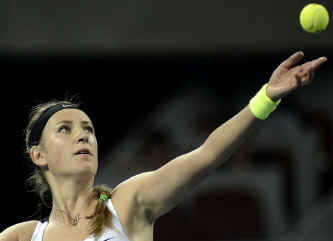 The second match of the day was between Victoria Azarenka and Marion Bartoli.
Victoria won easely 6-4, 6-2 in 1 hour 34 minutes
Marion served poorly special on second serve.
Now Maria will face Victoria again in a Final this year.
They have played 10 times and Victoria leads 6-4 in the match up.