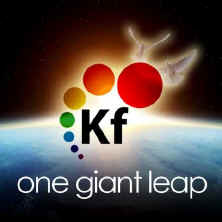 Keshe: Poland joins the Keshe Foundation SpaceShip Program and shows their reactor
By LadyDragon
MONTREAL--(LadyDragon.com)13/05/13--8.01pm EST, LadyDragon wrote -Today, M.Keshe shows in this video the new reactor from Poland.
Also today M.Keshe has made the announcement of his new reactor
LadyDragon Article ---> Keshe: M.Keshe announces a new reactor for the Keshe Foundation that ends the energy crisis
On May10, 2013, M.Keshe has made a video of the reactor from Poland.
M.Keshe calls it the most beautiful reactor that he has seen up to now.
This reactor was built by 1 man and it brings in one swift move the Nation of Poland into the Keshe Foundation SpaceShip Program.
LadyDragon Article ---> Keshe Foundation: Free Energy Space Ship Program (SSP)
What you see is what I called the Star system.
The system is complete.
The scientist has completed not only the physical structure but also the electronic also behind the whole operation.
He has build this reactor in less then a month or so.
We were aware and we have seen the original layout.
We have advice him in how to bring his system into ease operation.
And in a matter of weeks the Nation of Poland will be able to produce their own full SpaceShip Lift Program
The Gentleman has developed all the electronics for background and operation control.
He needs and other 6-8 weeks to fully test all applications with the full system control.
We welcome the Nation of Poland and this special scientist into the of the world of the Spaceship Program
This is absolute perfection and beautiful.
I am sure that the scientist has understood the full concept.
I have tested this system over night
I have looked at this system independently
I have been into the structure internaly
This put the Nation of Poland right on top of the Full Spaceship Program
Congratulation :)
Click here to see M.Keshe video about the Poland reactor
If you are interested in building power source for yourself please email LadyDragon your phone number if you are in the US and Canada, if not send LadyDragon your Skype
LadyDragon's new Keshe Foundation section
Please go the http://www.ladydragon.com/ for more news
For Breaking news please
Click here to listen to LadyDragon Radio Shows