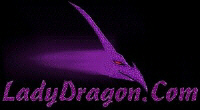 LadyDragon Radio Show: LadyDragon talks about Roseanne, Hollywood and M.Keshe
By LadyDragon
MONTREAL--(LadyDragon.com)23/03/13--2.07pm EST, LadyDragon wrote -Today LadyDragon talks about Roseanne Barr plus how Hollywood is not has it seams plus the creation of M.Keshe power source and more.
LadyDragon Radio Show: Message of the day plus a recap of the news for March 23, 2013
- Angels Movies
- Hollywood Boulevard
- TV Shows
- Women does need slaves to any men or any religions
- Montreal is the best place in the world for women to live
- A Woman in Montreal can choose to marry a Woman or a Man as she wishes then by law muss retain her last name
LadtDragon said the Montreal is the best place for a woman to live and is why she is living tyhere
- L is an expert of every tv show that has strong and positive role model womaen character like;
starting with Lindsay Wagner from the Bionic Woman
Charlie's Angels - Kate Jackson, Farrah Faccett, Jacklyn Smith
Farrah Fawcett
Rosie O.de getting on The View
- Roseanne
- Julia Sugarbaker from Designing Women
- Sam just Jumped!
- M.Keshe - LadyDragon's new Keshe Foundation section
- Designing Women
-TV section shows coming soon.
- Mary Tyler Moore first woman to wear
- Barbara Eden
- Dynasty- Joan Collins, Emma Samms from General Hospital
- Eva Langoria came from the Young and the Restless to go to Desperate Housewivves
- Roseanne Barr
- Delta Burke from Designing Women
- Tip my hat to Madame Roseanne Barr :)
- Sam flying around :)
- Roseanne TV show
- Roseanne in Montreal at St-Denis theater
- LadyDragon talking to Roseanne :)
- Doctor P from Aircrap
- Roseanne impress LadyDragon with
- Valerie Harper
- Finole Huges from General Hospital
- Amada Tapping from
- Rookie Blue
- Arrow
- The Good Wife
- Lost Girl
- Revenge
- Castle
- Primeval
- Covert Affairs
- Burned Notice
- Sharon Gless - Cagney and Lacey
- Queer as Folks
- The L World
- Fame - Jeniffer
- The Neighbors
- Nigel Farage in London
- Maria Sharapova
- M.Keshe - LadyDragon's new Keshe Foundation section
- Madonna
- Vogue at the Super Bowl
- Roseanne
-Dr.Steven Greer April 22 movie Sirus
- Aliens Technologies
- M.Keshe - LadyDragon's new Keshe Foundation section
- Arsonal of Aliens Technologies
-Tucker
South Africa people please contact Victor if you want to create a Power Source http://www.facebook.com/groups/140953822748250
LadyDragon Article ---> Keshe: Update on Signing of the World Peace Treaty
LadyDragon Article - Radio Show ---> Keshe: LadyDragon Lesson 01 about how to built a Power Source
LadyDragon's new Keshe Foundation section
Please go the http://www.ladydragon.com/ for more news
For Breaking news please
Click here to listen to previous LadyDragon Radio Shows